Posted by Mark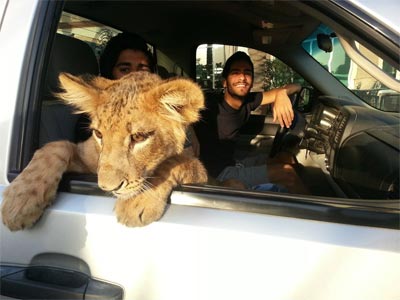 I was just catching up on the news and found out about this sad incident. Not sure what more has to happen for the authorities to start cracking down on people keeping dangerous wildlife as pets.
A Filipino domestic helper died in Kuwait days after she was attacked by her employer's pet lion, a report on "24 Oras" said Thursday.

The report said Lourdes Abejuela was brought to a hospital after she was attacked by the lion, which escaped from its cage, but she was immediately discharged.

Quoting Abejuela's friend, the report said the domestic helper, who had been working with the same employer for years, experienced headaches days after the discharge.

This reportedly prompted Abejuela's employer to bring her back to the hospital, where she died Wednesday.

The report said investigation is ongoing to determine the Filipino woman's cause of death.
[Source]