Posted by Mark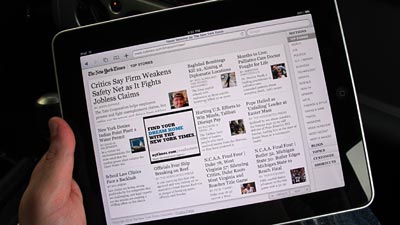 Now that the initial hype of the iPad has died down a bit I've been trying to figure out where and how I would use the iPad and I haven't really come up with an answer. The iPad works with WiFi meaning for me I can only use it at home or at work. I don't go and hangout at coffee shops so it wouldn't matter if I can get WiFi elsewhere.
At the office I barely have time to scratch my head and I'm sitting in front of a pretty 15″ MacBook Pro so the iPad wouldn't serve a purpose there. I also don't want to carry the iPad along with my Blackberry and iPhone to work everyday.
At home I've got access to three computers, my MacBook, my G5 PowerMac and my MSI Wind (also running OS X). Where would I fit the iPad? The minute I get home from work I get on my MacBook and start work on my blog until I'm tired and go to sleep.
The only place I thought the iPad fit nicely was in bed. Its lighter than a laptop, easier to hold and felt cozier in bed. But again what would I use it for? By the time I get to bed I would have already spent around 15 hours of my day online on a computer so what reason would I have to get on my iPad at the end of that?
What about traveling? I continue to blog when I travel and so I would need a laptop with me. An iPad wouldn't work for me, I need an Ethernet port for hotels that don't have wifi, I need a USB port to connect my camera to and I need Photoshop to be able to resize, retouch and compress images so I could post them. I can't trust the iPad for all of that, its like trying to go off-roading in a Corolla. For in-flight entertainment I've got my amazing Archos 7 which has a 160GB hard drive and can play practically any video format you throw at it. It also has an amazing battery life that lasts over 10 hours AND I can get an extra battery for extra long trips. So really the iPad doesn't fit in my travel plans as well. Even if I wanted to travel light I could always take my tiny MSI Wind.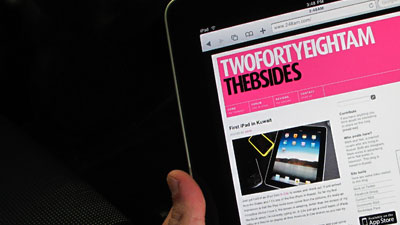 So will I get an iPad? Yeah of course, even though I don't have a use for one its still an incredible need to have device and I need to have everything thats this cool. I'm sure as the iPad matures and more people develop applications for it I'll find a use for it in my life.