Posted by Mark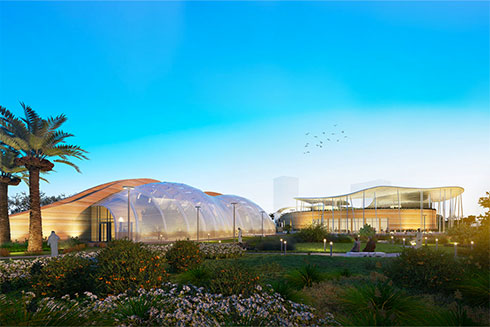 The Kuwait Institute for Scientific Research (KISR) promotes scientific and applied research, particularly in matters related to industry, natural and food resources and other primary constituents of the national economy. The project is located in the dense urban coastal neighborhood area of Salmiya facing the Gulf Road.

As well as its use for research and development of plants and sustainable technologies, the project aims to demonstrate the best practice in the field of research and development for the management of green space by current and future generations of Kuwait.

…

In addition to landscaping the site, Pace has designed nine buildings within the project, including an educational and research facility, observation pavilions, a demonstration greenhouse, and research offices.
The area where this project is proposed to be built is on the coastal part of Salmiya near where Gia and The Secret Garden are located and right down the road from where the worlds largest museum is being built. [Link]