Posted by Mark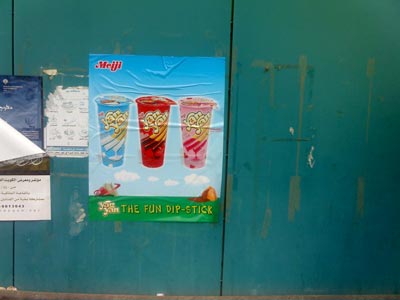 Looks like Yan Yan have a guerrilla campaign going on. Ok maybe not. Its only one poster I saw on a wall outside a supermarket but still its a pretty cool poster. The best part is the tag line which is "The Fun Dip-Stick" (closer look).
Here are two definitions of Dip-Stick taken from UrbanDictionary.com all though I know it simply as another word for idiot:
1. Dip Stick
One who's brain capacity is less than a long thin piece of metal used to check oil levels.

2. Dip Stick
The usage of fingers during sexual activities to gage the moistness of a woman's vagina.
Now thats pretty cool.