Posted by Mark
On the occasion of the James Bond 50th anniversary, a James Bond World is going to be setup next month at the exhibition hall in 360 Mall. There will be a whole bunch of activities taking place at James Bond World but probably the biggest highlights will be the actual cars from the James Bond movies. Among the cars that will be on display is the Aston Martin that was used for the big crash scene in "Casino Royale", the Aston Martin with mounted weapons used in "Tomorrow Never Dies", the Vanquish DBS from "Quantum of Solace" and the DB5 featured in the latest James Bond movie "Skyfall".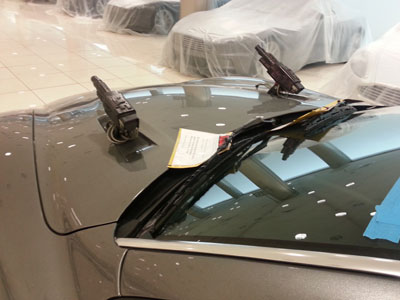 Originally the hot actress Gemma Arterton from "Quantum of Solace" was also supposed to attend the opening night but that was when the opening night was originally set for October 26th. Now that the event has been pushed back she most likely won't be able to make it.
James Bond World is set to open to the public on November 1st. The pictures of the James Bond cars in this post were taken by my contact who also provided me with the information above.
Update: Just added all the pictures of the cars I received below.