Posted by Mark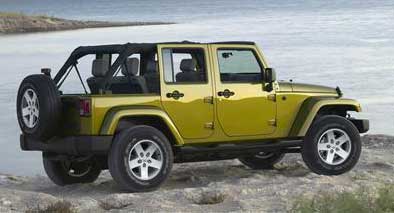 I passed in front of the Jeep dealer yesterday and noticed they had the new redesigned Wranglers on display. Since they were closed due to the holiday I called them up first thing today morning. I spoke to a salesman and he told me they had just received the Wranglers and they didn't have any prices yet. He took my number down and promised he would call me as soon as they did. Later in the day I got a call back and this is what I found out.
Wrangler Sport – 2 doors
Price: KD7,399
Wrangler Sahara – 4 doors
Price: KD8,799
I find these prices too high but Jeep ALWAYS overprices their new cars.