Posted by Mark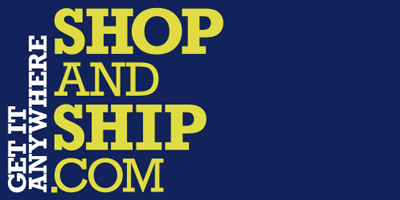 Over the weekend I got the following email from Aramex:
We would like to inform you of an important customs update for incoming shipments to Kuwait. As per Kuwait Customs regulations (Customs Authority 68, 2012), customs duties are calculated based on the weight, value and the customs estimated freight charges of the shipment (as per IATA published tariff).

The new customs calculation formula can be determined by using our new Customs Calculator. Please click here to access the calculator.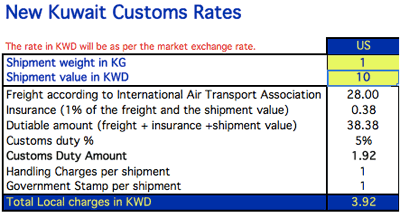 So after clicking on their link and downloading the excel file I plugged in the weight of the package as 1KG and the value as KD10 and it told me I would have to pay around KD4 as a customs fee. Previously any package under $100 you would only pay KD1 as a clearance charge. I have no idea if DHL have implemented this new system as well but I've got two packages that will be arriving sometime this week to both Aramex and DHL so I'll post an update once I get them.