Posted by Mark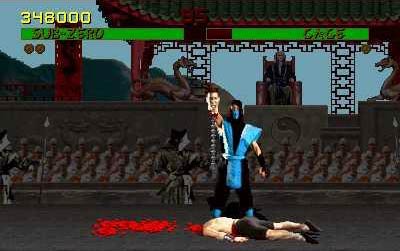 I am a HUGE fan of the original Mortal Kombat game. I used to play it non stop back in 1993 in Canada at the arcades and I then got the SNES version and Sega GameGear version to satisfy my addiction. I even wanted to try and get the arcade machine for my house here in Kuwait but I couldn't find a place that had it.
Anyway I ordered the Plug & Play version of the game last week from Amazon and I got it today and its amazing! They've basically squeezed the game into a joypad that runs on AA batteries and you just plug the joypad into the TV and play a version of the game thats extremely close to the arcade original. Its very practical and it costs only KD2!
If you're interested here is the link to the game on Amazon. [Link]
And if anyone knows where I can buy the arcade machine from please tell me!