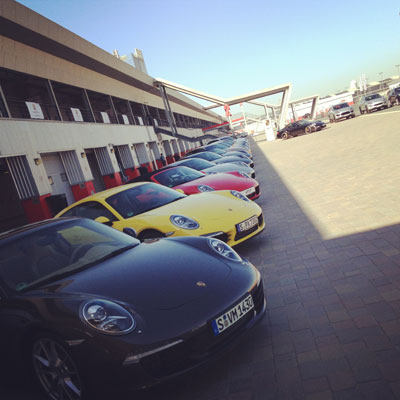 Last week I got invited to Dubai to take part in the Porsche World Roadshow that was taking place there. I wasn't sure what to expect I was just hoping I would be able to drive some cars really fast around the track and that's exactly what happened.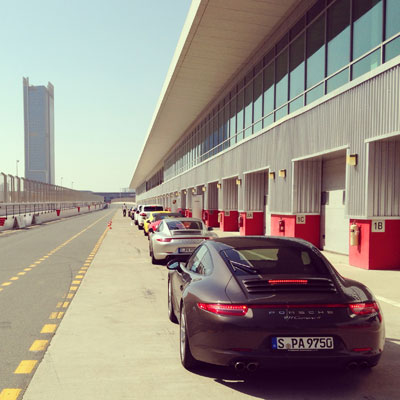 Once we arrived to the Dubai Autodrome race track we were greeted by nearly 30 Porsches parked nicely outside the pits. The cars looked beautiful and I couldn't wait to get in one. After a short briefing by the instructors we were divided into four groups and taken to our cars.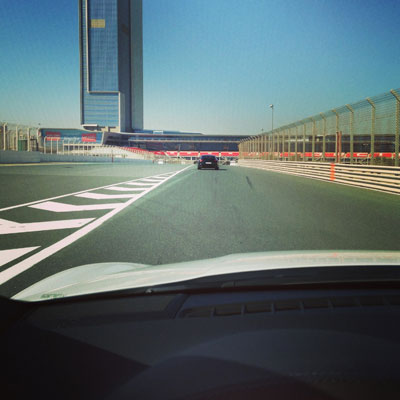 We had four different exercises we took part in, Handling 1, Handling 2, Off-road and Slalom. Handling 1 involved taking the brand new 911′s and Boxsters out onto the track where we drove them as fast as we could. Handling 2 involved taking out the Panemaras around the track. Off-road was obviously where we took the Cayenne's and finally the slalom was a small competition involving the new Boxster.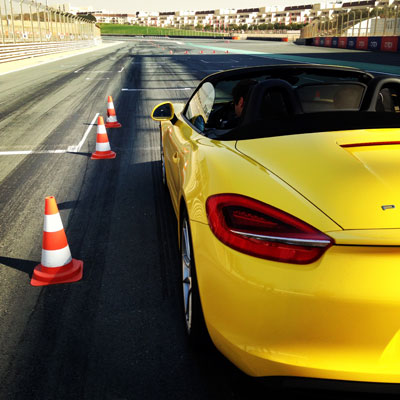 I hadn't driven any Porsche before so I really had a lot of fun driving them around the track through out the day. My favorite car had to be the Porsche 911 4S but the Boxster S was also surprisingly fast and nimble. With the amount of Porsches on the streets in Kuwait I keep forgetting that they're not really affordable even though everyone seems to have one. Now like everybody else, I also want one.