Posted by Mark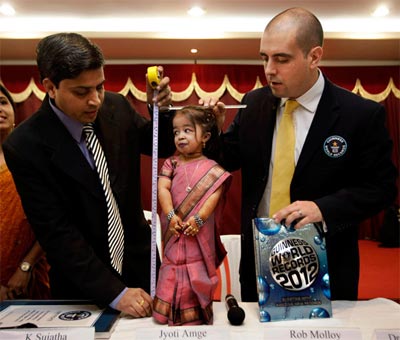 This weekend there's going to be a kids challenge fair taking place at Marina Mall in an attempt to break official Guinness World Records "In-A-Minute". My guess is there will be various stalls with different activities which anyone can take part in trying to break a record in under a minute. The more interesting aspect for me is the fact the shortest woman in the world (pictured above) and the man with the largest feet will be at Marina Mall to take photos with.
Guiness World Records "In-A-Minute"
Location: Marina Mall
Date: March 14, 15 and 16
Update: I passed by Marina Mall and turns out the shortest woman was only there for the first day and won't be showing up anymore. Sucks.