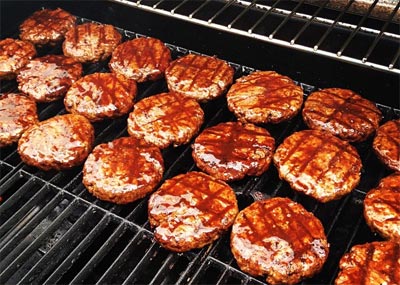 Persons who barbecue at unallowed public locations will be fined KD 1,000, the Director-General of Kuwait Municipality warned yesterday. Ahmad Al-Sebeeh, in a statement to KUNA, indicated that the authority, after realizing that some citizens and residents do not abide by public cleanliness laws because of soft penalties, decided to increase the fine for such a violation from KD 100 to KD 1,000.

There are specific locations for barbecuing in 144 public parks, he said, stressing that grilling is restricted to these places. Municipal teams will monitor such violations, he re-stressed, urging the nationals and expatriates to abstain from inflicting damage on public properties, such as the seaside green spots, with such random barbecuing, dumping of ashes on plants and littering. Beautification of the public spots costs the State millions of dinars for entertainment and well-being of the people, thus these properties must not be target of such harmful acts and conducts. [Source]
How come the fine for BBQing is KD1,000 but running a red light is just KD300?