[YouTube]
Just a few days ago I posted about an article in the Kuwait Times on how stray dogs were being poisoned. Well a reader who works in the Free Trade Zone sent me some pictures and a video he shot today. According to him they have a lot of stray dogs in the Free Trade Zone and they've never caused any trouble and they usually stay out of peoples way. But, it seems someone must have complained about them because someone came and placed poison for the dogs and a whole bunch ended up dying today.
So today morning while I'm sitting on my desk I saw every one standing near the windows watching something, I didnt give it much attention because usually we watch the Flamingos but this time it was different the dogs ate the poisoned food and started to have these weird shakes so i went out side running and I found them dead. -J
The video above and pictures below are graphic. Please look at them.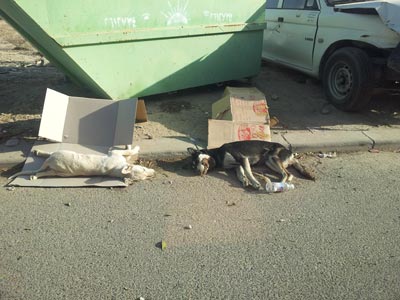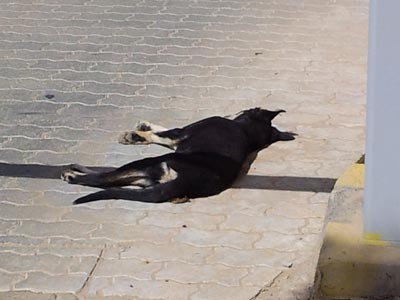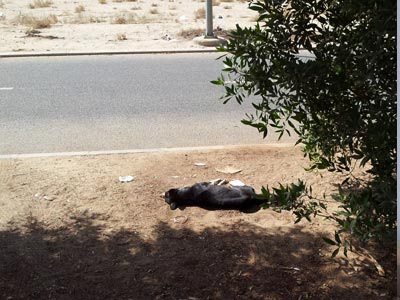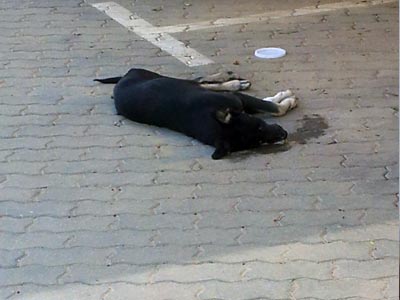 What upsets me even more is the fact there is a solution to the strays and it's already being applied in Ahmadi and it's working! The program is very successful so why can't it be applied all over Kuwait?

[YouTube]
This has to stop!