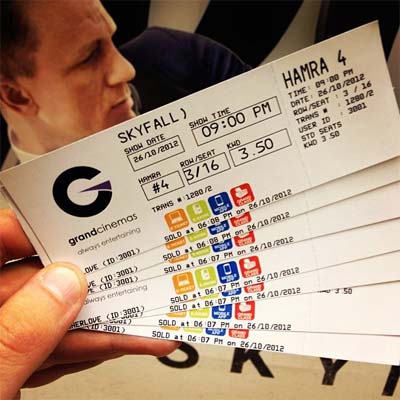 Last night I watched Skyfall with some friends at Grand Cinemas in Hamra Tower. Unlike my brother I didn't think too highly of the movie. I mean it was good but I didn't think it was great. One thing I regret not doing is getting a jacket. My brother wasn't exaggerating when he said the theater was freezing. The cold could actually be one of the reasons why I didn't enjoy the movie much, I just wanted it to be over so I could get outside where it's warmer. Tip: Take a jacket!
The food stall outside the theater is very similar to Cinescape except they were a lot slower. A LOT slower. The theater seats were comfortable and really other than the fact it was freezing cold the only other issue I noticed was that there was dirt on the projector lens which could be seen on the top left of the screen.
If you're interested in booking tickets their website is now live and you can check it out [Here]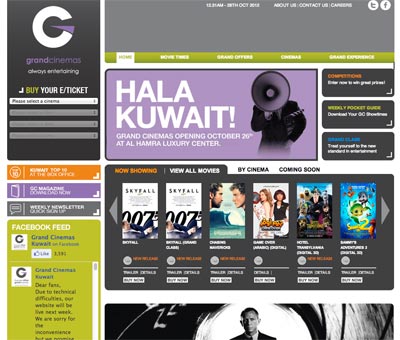 Update: It seems the link doesn't work for some people but it works for me. No idea why.
Update2: The link seems to be working now for everyone but you can't purchase tickets from the website as of now since their KNET system isn't active yet.