Posted by Nat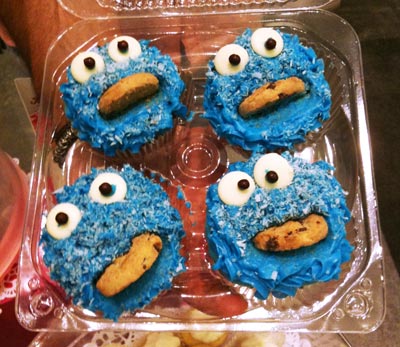 Posted by Nat
I passed by the Kuwait's got talent exhibition tonight at Villa Moda and there were 2 things that I fell in love with. When i first came in, there was a little cute pink corner for "Nat Bakes" with boxes of cupcakes and cookies which of course was the first thing that caught my eye since I'm a huge fan of cupcakes and because my name is Nat. I grabbed a couple of tiny cupcake samplers, a red velvet recommended by a friend and the chocolate coconut cupcake. Both were delicious and surprisingly way better than the cupcakes I tried at Magnolia's Bakery when I was in New York. I wanted to try all the different flavors but managed to stop myself. As I was moving on I saw the cutest cookie monster cupcakes ever with an actual real cookie in its mouth. The cupcake prices were very decent as well ranging from KD6 to KD8 per dozen depending on the kind of cupcakes. They currently just deliver and you can visit their website www.natbakeswithlove.com for more information.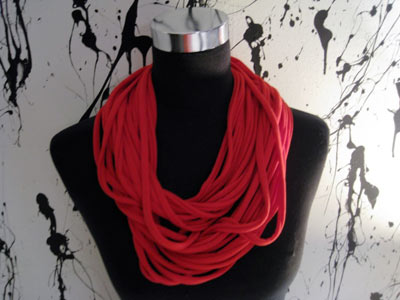 The second thing that caught my eye was a little corner for local designer Ascia AL Faraj and her local concept Twenty Ten. She had these amazing scarves on display which I just fell in love with. The colors she had on display were vibrant and summery. I didn't get anything tonight, but I'm going back tomorrow to pick up a couple. Twenty Ten doesn't have a website yet but they do have a Facebook group which you can check by clicking [Here]. The scarves are also available in my secret closet boutique in Karizma, Sharq. You can email twenty.ten.q8@gmail.com for more info.
There were ten booths in total but only these two caught my interest since the rest were not my style. The exhibition ends on August 1st, check Mark's previous post for details.
Posted by Nat