Posted by Mark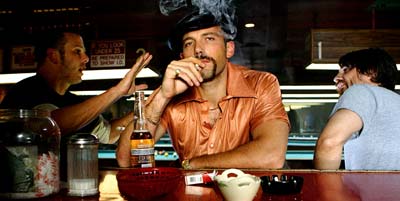 Yesterday night I watched a movie called Smokin' Aces which is kinda like Ocean's Eleven except bigger, meaner and a lot cooler. The movie has a huge cast and I mean HUGE! Here is a list of some of the most recognizable ones:
Ben Affleck
Jason Bateman
Common
Andy Garcia
Alicia Keys
Alex Rocco
Wayne Newton
Ray Liotta
Ryan Reynolds
Jeremy Piven
Peter Berg
Martin Henderson
Christopher Michael Holley
Maury Sterling
Curtis Armstrong
Matthew Fox
Nestor Carbonell
Full list of cast is [Here]
So you can see the cast list is just awesome, even Jack from Lost is in this movie.. even Herb from the old TV show Moonlighting is in this movie! The movie is about a mob guy who turned snitch and now has a 1 million dollar bounty on his head to whoever can kill him. Different assassins try to get to him and it becomes a race to see who can kill him first.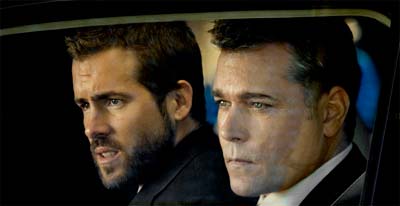 As I mentioned earlier the cast in the movie is great but the best part is a lot of the actors are playing roles that we usually don't associate them with. For example, Ryan Reynolds plays a very serious and dedicated FBI agent but he usually plays the role of a funny and silly guy in various comedies. Nestor Carbonell, the hispanic guy on Suddenly Susan, last time I saw him he was playing the role of Batmanuel on the short lived comedy series "The Tick". In Smokin' Aces he plays the role of a psychotic torturer / assassin. These role changes make the movie a lot more enjoyable because its really twisted and unexpected.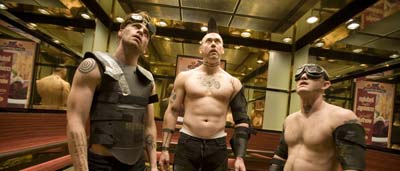 The movie is a lot of fun and even though its nearly two hours long it never gets dull not even for a single second. On IMDB it got a raiting of 6.5 out of 10 but I really don't understand why. I personally give it a 4.5 out of 5. Its loaded with action and it stars some of my favorite actors, its the perfect recipe for a successful movie.
Check out the official website [Here]