Posted by Mark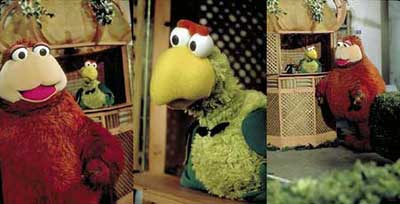 While flipping through some videos of Kuwait on YouTube I found a couple for the old popular kids show Iftah Ya Simsim. I found three different intros though but I even remember a different one so I am guessing they were a whole bunch of different ones. Another cool thing with these videos is you get to see the different vintage KTV television idents. Check out the three intros I found below.
First Intro
Second Intro
Third Intro
Also here is some info on the show on Wikipedia. [Link]
Am I the only one who didn't know No3man was supposed to be a camel??
Finally you can watch the first episode in full by clicking [Here]