Posted by Mark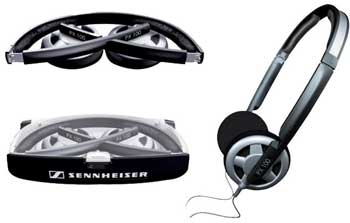 I am sitting here listening to the song Crimson by Circulation and I have to say, the PX100 are amazing. When I first got the PX100 I posted about them but now that I have been using them for over a week I am ready to review them. These headphones are really everything I was hoping them to be. They are light, compact, comfortable and sound fucking great.
I usually carry my stuff into work in the morning and then take them with me in the evening. I don't like leaving my personal stuff behind and thats why I was looking for portable headphones. The PX100 fold up nicely into an amazingly designed case which I can fit in my pocket and then throw into my wrangler knowing that no matter how violent I am with it my headphones are tucked away safely in its hard case. I can imagine this case would also be perfect for throwing into your backpack which would be filled with books and other objects that might usually break your headphones.
During working hours I spend 90% of my time listening to music and if I work an 8 hour shift that means I spend maybe 7 hours listening to music (I know thats not exactly 90%). This is why I really needed my headphones to be comfortable and the PX100 are exactly that. I could have them on for 7 hours straight and not feel the need to take them off. They are super comfortable and light enough for me not to even realize that I have them on.
Now although comfort and portability were a priority in choosing a headphone, sound quality was even more important. Since I also own a pair of Bang & Olufsen A8's (which suck) and Shure E2's (great at isolation), I wanted these headphones to be everything the other 2 weren't.. good in the low frequencies. The bass response in the PX100 is deep and tight and not overdone like my old Technics Dj1200's were. The highs, the mids the lows, they are all there and perfectly balanced. I enjoy the sound of my Sennheisers now way more then the B&O's and a bit more then the Shure E2s which is saying alto.
In conclusion I don't think I ever need to buy another pair of headphones (Actually I do want to try the Grados). The Sennheiser PX100 turned out to be better then I was expecting them to be and I really love them. They cost $45 on Amazon and I think thats a steal, I would pay double the price easily. [Amazon Link]