Post by Mark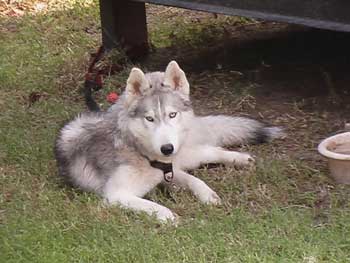 Sara emailed me asking me if I could post information on her dog which recently ran away. Her driver had opened the garage door for like one second and her dog darted out and they have'nt seen her since. Here is some information on her dog..
Description: 18 months old, White/ Grey, female,
Siberian Husky, Blue eyes
Last seen at 5:30am 25th May 2006, North Ahmadi.
If you have seen this dog or have any information PLEASE call this number 7821778