Posted by Mark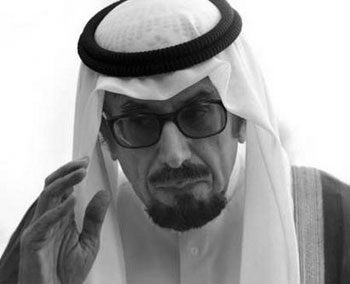 I woke up today morning not wanting to get out of bed. It was nice and cold and I was really cozy. I forced myself to get up and wash up. While brushing my teeth Nat came and told me that the Emir of Kuwait had died. I quickly got online and checked CNN but didn't find anything. I Checked Arab Times and they also hadn't published anything. Finally I checked Safat and found that Jelly Belly had posted about his death.
A few minutes later articles started popping up on news.google.com and finally CNN.com. I wasn't able to find out how he died but all the articles mention that he was very sick and old so I am guessing he died a natural death. He was 79. The government offices will be closed three days beginning today. I am currently at work but they will be sending us home soon.
I have known the Emir all my life and it is sad to see him go.
May he rest in peace.