Posted by Mark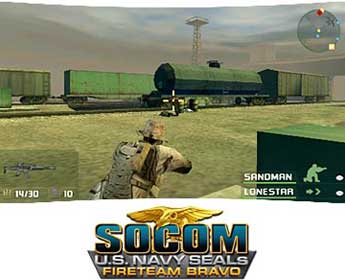 Today I got an email from Sony, I was accepted to be a beta tester for SOCOM: U.S. Navy SEALs Fireteam Bravo for the PSP. According to Sony:
Congratulations on being selected to participate in this exclusive public beta test. As a beta tester, you should receive the following item(s) via UPS in approximately 29 days:

– UMD Beta Disc
– Beta Manual
This is going to kick ass, SOCOM is going to be the first PSP game that can be played online and I will get to beta test it!