Post by Mark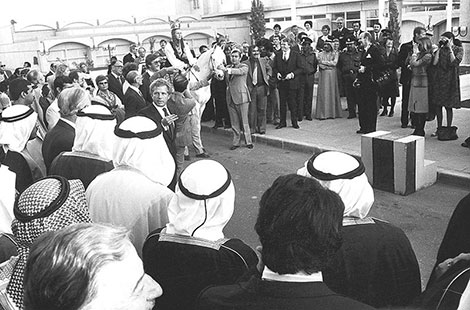 I have a friend who recently started working at the Radisson Blu Hotel and he found a bunch of old photo albums so he asked me if I would be interested in flipping through them since he knows I like old photos related to Kuwait. There were maybe 20 large albums with a lot of random stuff but I picked out photos that I thought were the most interesting or at least ones that I could relate to.
The photo on top is of the hotel on opening day. I had chosen other photos from that day for them to scan but I didn't get them for some reason.
Second group of photos I found interesting is the installation of the Kugel. The Kugel is a large 4 ton marble sphere that floats on water and before the hotels recent refurbishment used to located in the lobby. Originally I thought the Kugel had been there ever since the hotel opened but turns out it was installed after the 1990 invasion. The Kugel now is no longer located in the lobby but instead outside near the Viking Club entrance.
The second batch of photos that caught my eye was the damage done to The Peacock Chinese restaurant during the 1990 invasion. I had seen photos of the hotel after the invasion but hadn't seen photos of Peacock before. If you've never been to Peacock, here's my review.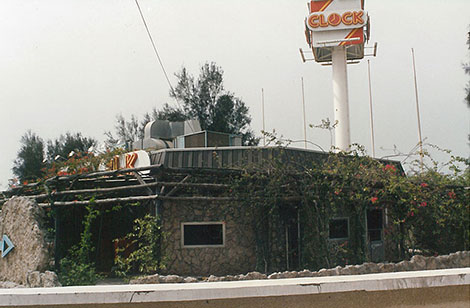 Finally does anyone remember Clock? I couldn't find a photo in their archives of the restaurant when it was open just the one above taken after the invasion. I was young when it first opened in the 80s but I think it was the first restaurant to offer drive through in Kuwait. I used to see the Clock sign when going down the Gulf Road near Bid'aa and as a kid I found the concept of drive through fascinating.