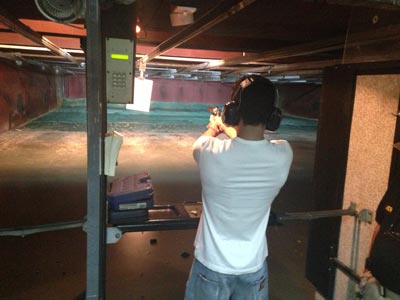 As a final leg of the Kuwait tour, me and my friend who's visiting Kuwait decided to pass by the shooting range. I hadn't been to the shooting range since they first opened around 9 years ago and all I remembered about the place was that it was pricey which is why I never went back again.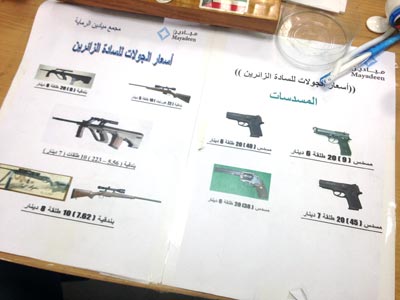 There are two different types of weapons you can fire, rifles and handguns. In each category you have different weapons to choose from and each with a different price. This is the list:
Handguns:
9mm – 20 rounds for KD6
38mm – 20 rounds for KD6 (revolver)
40mm – 20 rounds for KD6
45mm – 20 rounds for KD7
Rifles:
.22 Long Rifle – 10 rounds for KD5
9mm Assault Rifle – 20 rounds for KD6
.223 Assault Rifle – 10 rounds for KD7
7.62 Hunting Rifle – 10 rounds for KD8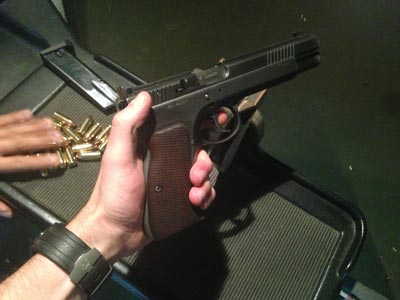 We started with the handguns first and then moved to the rifles after that. If you've never fired a gun before it's not an issue since there will be an expert with you the whole time who will briefly teach you about the weapon as well as how to load the bullets and aim properly. 20 rounds won't really last long but they will last you longer than you'd expect them to since you will be taking your time and aiming properly before every shot. The magazine holds 8 bullets (I think) so you will also have to reload it half way through.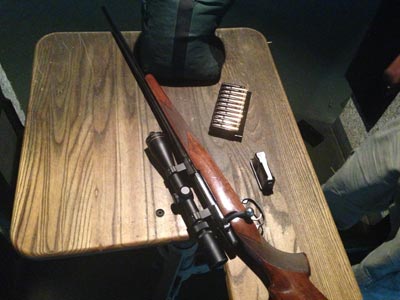 The rifle was pretty fun to fire as well and maybe even more fun than the handguns. They're easier to aim with because they come with scopes but they're tricky since any slight movement while pulling the trigger and you're off target. The 10 rifle bullets lasted me longer than the 20 handgun bullets because you really take your time aiming accurately. If you've always wanted to be a sniper this is your chance.
The shooting range complex is located off the 6th Ring Road right behind the Hunting and Equestrian Club. Here is the location on [Google Maps]. Make sure you have some sort of ID with you since you won't be able to fire a gun without one. There is also an ATM machine at the location and they accept credit cards and Knet.