Today we've got actually two giveaways in which two different people will win. This means I will draw two numbers tonight and each number will win a different giveaway. What are the giveaways? X-cite are giving away an i-SOBOT Robot worth over KD70 as the first giveaway and a SteelSeries gift hamper thats also worth around KD70 as a second giveaway.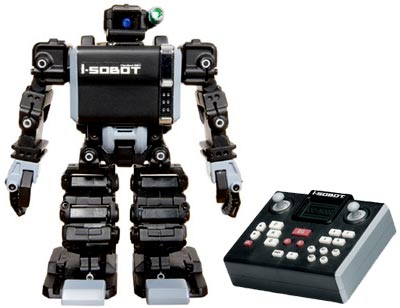 The i-SOBOT Robot is a miniature high-tech humanoid robot that's fully articulated, has voice command recognition and can speak a vocabulary of over 200 words and phrases. The i-SOBOT Robot can also dance and perform his own special karate moves complete with sound effects. The i-SOBOT can move forwards, backward, side-to-side or diagonally. You can find out more about it by visiting the i-SOBOT website [Here]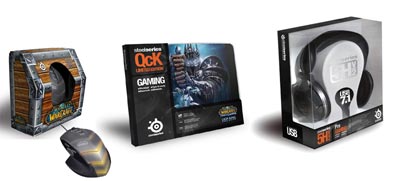 The second giveaway is a SteelSeries gift hamper that contains a SteelSeries Warcraft Gaming Mouse, a SteelSeries limited edition Warcraft Gaming Mouse Pad and a SteelSeries 5Hv2 USB Gaming Headset. Steelseries from Denmark are a gaming peripherals giant and the number one e-sports company in the world. They sponsor some of the most important gaming events and will be setting up one before the end of the year with X-cite here in Kuwait. To stay up to date on X-cite's gaming activities join their Facebook group [Here]
All you need to do to win the giveaways above is to leave a comment below and later on in the evening I will use random.org to select two winners.
Rules: You need to put your proper email in the email field while commenting since the winner will be contacted by email. You also need to respond to my "You Won" email within 24 hours or I will have to make another draw and choose another winner. You can only comment once, anyone caught commenting more than once will get disqualified.
Update: The post was closed for commenting at around 10PM.
The winners are…

[YouTube]
Comment #46 and #110, you've got mail!
Everyone else check back tomorrow for another giveaway, we've got a few days left.
Note: Yesterdays random number was also 46! Not as weird as the Bulgarian lottery but still…