Post by Mark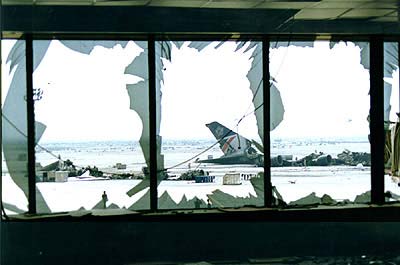 I started watching this documentary/movie called The Last Flight to Kuwait which talks about the British Airways flight 149 that landed in Kuwait just as Iraq was invading back in 1990. I don't know how accurate it is but it looks like its based on facts.
There always was a conspiracy surrounding the reason the BA flight landed in Kuwait. According to Wikipedia the flight landed after the invasion had begun but according to the documentary it landed just before. In any case, the documentary talks about the reason the plane landed in Kuwait which was because there were eight MI6 (the British secret intelligence service) agents that the British government wanted to position in Kuwait. It sounds very plausible especially since there is no other reason why BA didn't cancel the flight like every other airline that night.
If you can manage to get a hold of the movie its definitely worth watching. The movie is a combination of real footage from the war, reenacted scenes and interviews with some of the passengers and crew of that flight.