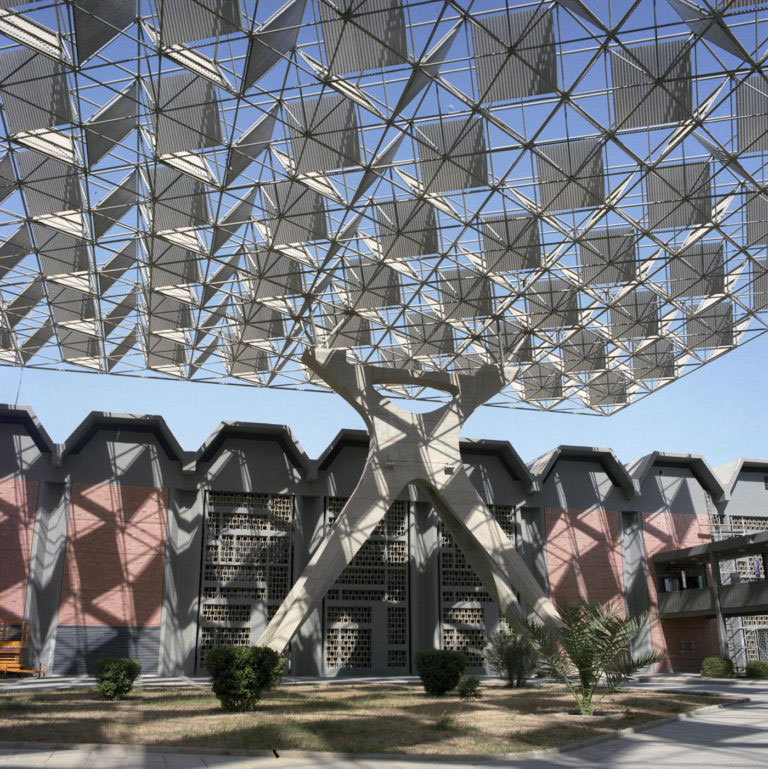 In May 1960, an international competition was held for the architectural project for this state museum to be located in the cultural district of the 1952 Master Plan. The rules of the competition organized the museum into four thematic areas: "Land of Kuwait", which illustrated the natural geography of Kuwait; "Man of Kuwait", which focused on the traditional Kuwaiti vernacular language; and "Kuwait of Today and Tomorrow", which showed Kuwaiti technological advances. In addition, there was a section for temporary exhibitions.

The winner of the competition was the project of Michel Écochard, author of the Museum of Antioch and the Cité horizontale in Casablanca. Michel Écochard was also a follower of modern premises, and an important member of ATBAT-Afrique, a subsidiary group of CIAM. Écochard organized the museum into four brick buildings with a concrete roof. This allowed the visitors to choose the order of their visit to the contents of the museum. The buildings were connected by raised corridors, and a planetarium completed the whole. [Source]
AGI Architects published a very interesting article on the history of Kuwait National Museum. Sadly, the article doesn't mention anything about the current plan, just that in 2014 it was decided to reactivate the National Museum. When I drove by the museum this past weekend, the exterior renovations look mostly done. But, I'm curious on what the current plan is and when are they expecting it to be completed. So if you have any information on this, please share it in the comments.