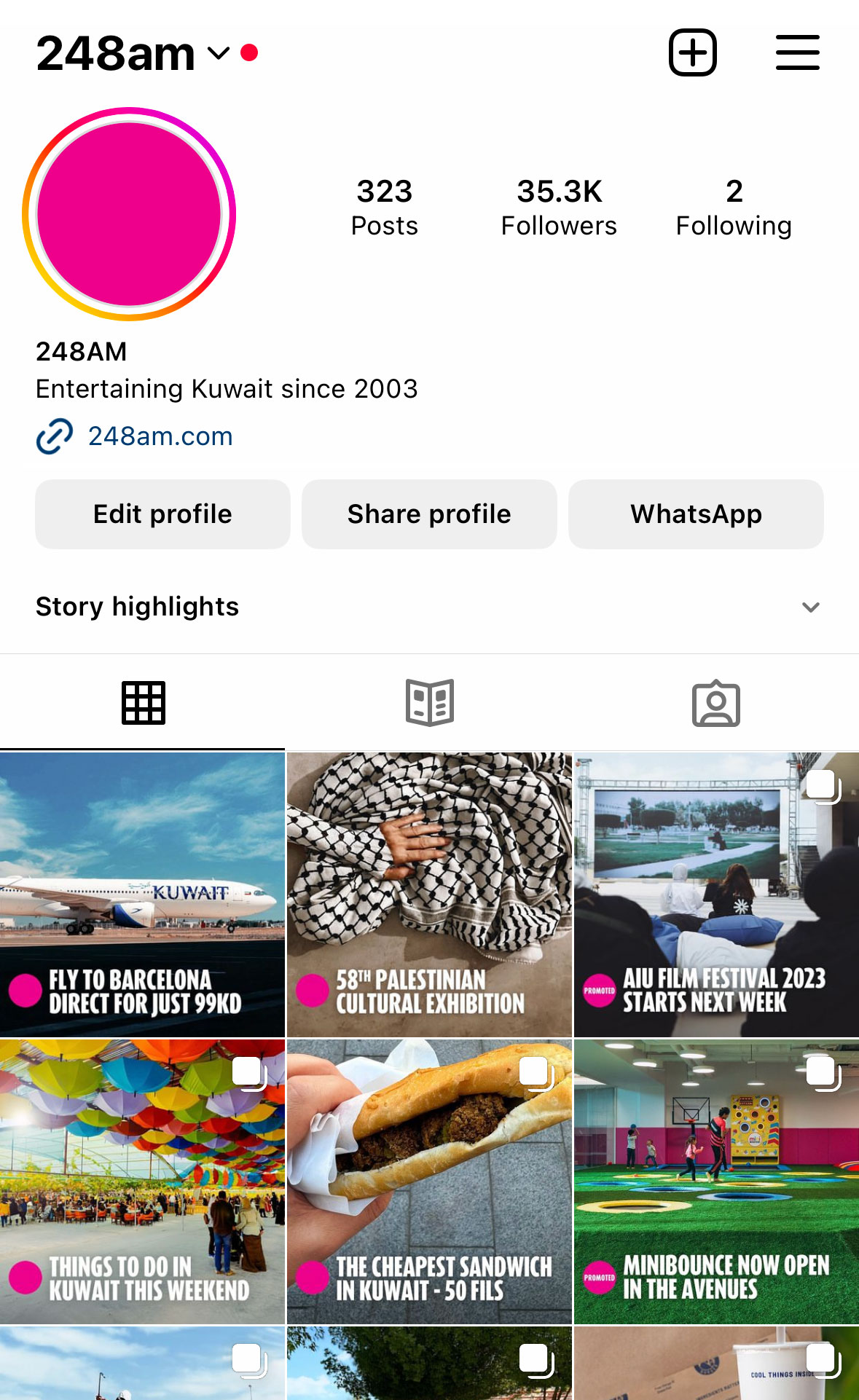 So it's been around 1 year since I launched the @248am Instagram account, and I kinda wanted to do a year in review post. In summary, it's been a pretty intense experience but one that I'm starting to enjoy a lot more.
First some interesting stats…
Posts with the highest number of likes
Photos from the 1976 National Day Parade – 9,280 Likes
Chipotle if Officially Coming to Kuwait – 6,414 Likes
New English School Photos 1974 – 5,093 Likes
1973 Fashion Shoot Around Kuwait – 5,020 Likes
The Sadu Brick Road – 3,791 Likes
Posts with the highest number of comments
How to Watch Barbie if you're in Kuwait – 356 Comments
Chipotle if Officially Coming to Kuwait – 248 Comments
694KD for a T-shirt? – 234 Comments
Nando's is Coming to Kuwait – 172 Comments
Do you Remember this Tree? – 170 Comments
Clearly people care a lot about food and nostalgia. Even though I know that, I actually do try to limit those number of posts since in the end, I don't want to be categorized as a food blogger, nor do I want to turn into one of those accounts that just posts nostalgic content.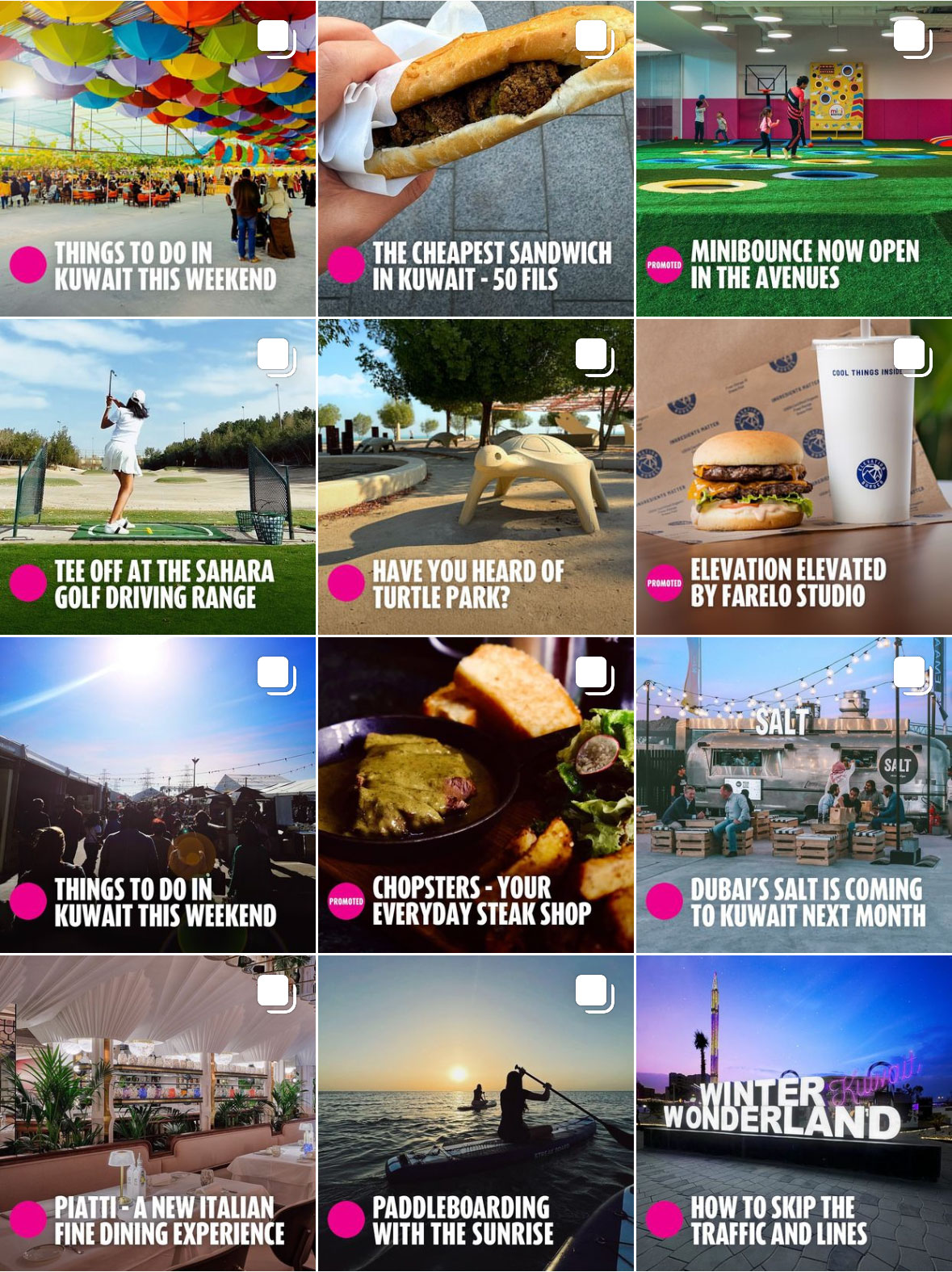 Posts that go viral are also a love and hate thing with me. I love it when my posts get attention, but I dislike some of the attention it brings. Posts that go viral tend to attract all sorts of random people and that mostly gets reflected in the comments section. I read and moderate my comments section, but trying to moderate a post that's gone viral is not easy, especially since Instagrams comment management system isn't great. Also those posts tend to attract a lot more non-English speakers who end up skipping my caption and then leave comments in Arabic which I have to try and read or translate to English to understand.
Oh, and I still have no idea what goes viral and what doesn't. Whenever I think I've figured it out I get proven wrong. I've had posts I thought would blow up but nobody ended up caring for, then I had random posts like my Meteor Showers post that went viral for some reason with over 2,800 likes. That post going viral actually gave me anxiety because a meteor shower isn't something I could control and I felt like it had to perform or else a lot of people would have been let down.
Generally though a year later I'm much more relaxed and comfortable with instagram and I'm starting to enjoy it more.
Financially the Instagram account has been great for me. I mark all my ads as a "Paid Promotion" and I also include the "Promoted" word in my post icon. I wasn't sure how advertisers or readers would feel about this when I started, thankfully it's been a positive experience from both sides. I think readers appreciate the fact that I'm not passing ads off as my real opinion which is what 99.9% of local influencers seem to do. On the other hand, advertisers have been supportive of this as well with only one that decided not to advertise with me because I wouldn't agree to not mark the post as paid for.
So yeah that's pretty much it, 1 year on instagram summarized.