I know this topic might sound strange but bear with me since I did find something interesting about balsamic vinegar that made it post worthy.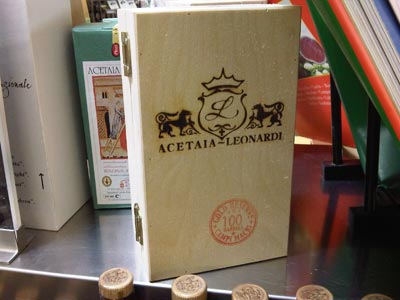 I became a fan of balsamic vinegar last year when I tried one that was aged 30 years at an Italian restaurant in Munich. So today while at Dean & Deluca I thought I would "splurge" 8 or 12 dinars on some decent balsamic vinegar. While checking out the bottles a salesman came over and told me about a 100 year old aged Acetaia Leonardi balsamic vinegar. I thought that was very interesting so he showed me the bottle and told me they produced only 200 of those bottles and 4 (actually 3 since one got sold already) bottles were available in Kuwait. Now I figured the bottle would be expensive but not THIS expensive. Turns out the bottle was "slightly" out of my budget costing KD190! The salesman told me they could order a bottle that was 300 years old at a cost of get this… KD2,500!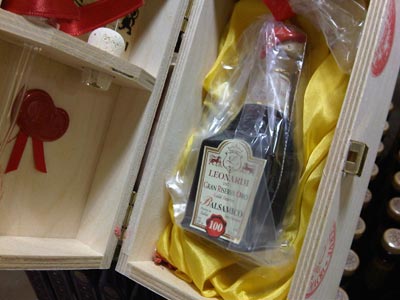 Although I wouldn't pay KD2,500 or KD190 for balsamic vinegar (or any other consumable product (ok maybe for a burger)) I do appreciate having the choice and that's what I like about Dean & Deluca and the over priced imported stuff at Sultan Center. I would rather have the choice and choose not to than not have the choice at all.
Here is a link to an interesting review of Acetaia Leonardi balsamic vinegars. [Link]