X-cite are back and this time they're giving away a Sony Ericsson Walkman mobile phone. In case you're new to Kuwait, X-cite is the largest electronics chain in Kuwait. They've got a total of 14 stores spread out all over Kuwait and they always have great deals on electronics.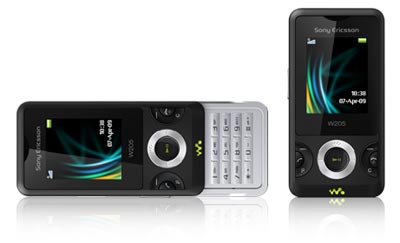 The Sony Ericsson phone they're offering is the W205 phone which features an MP3 player, FM tuner, 1.3MP camera, Bluetooth and the Opera web browser.
All you need to do to win this giveaway is to leave a comment below and later on in the evening I will use random.org to select a winner.
For more information about X-cite and to check out their latest offers and store locations visit their website xcite.com.kw
Rules: You need to put your proper email in the email field while commenting since the winner will be contacted by email. You also need to respond to my "You Won" email within 24 hours or I will have to make another draw and choose another winner. You can only comment once, anyone caught commenting more than once will get disqualified.
Update: The post was closed for commenting at around 9:30PM.
The winner is…

[YouTube]
Comment #170, you've got mail!
Everyone else check back tomorrow for the FINAL giveaway.