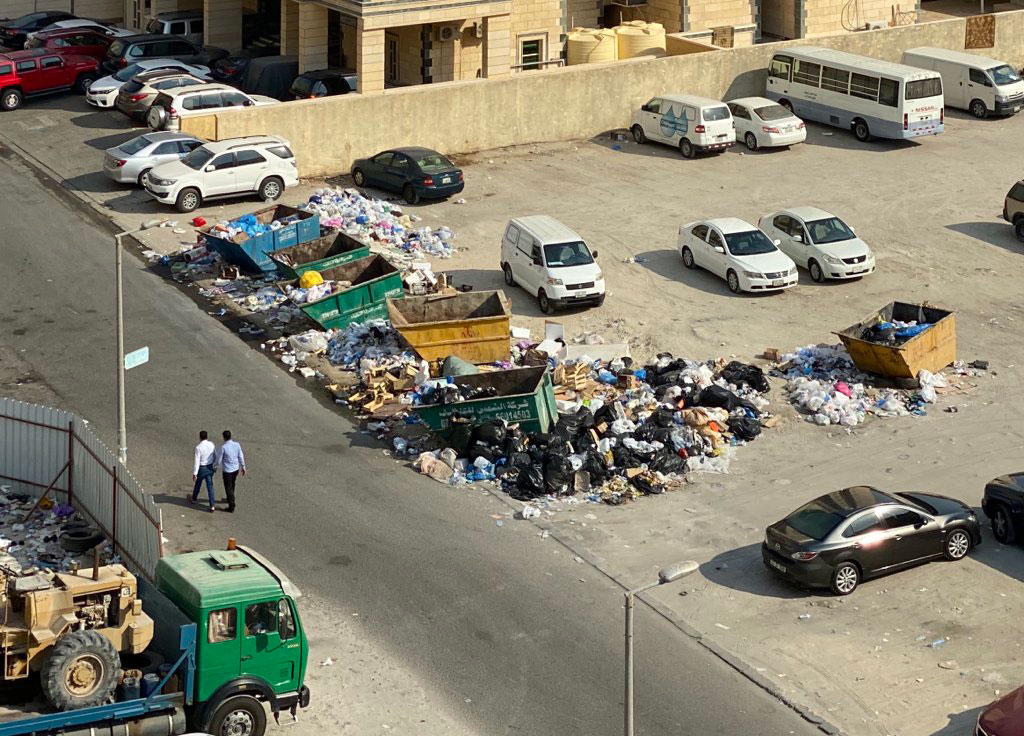 If you've been reading my blog for a long time then you might remember my posts on the garbage situation behind my house in Salmiya. It's been a problem thats been ongoing for over a decade now and I've posted about it a number of times on the blog before. Usually what happens is I post pictures of the garbage dump behind my house, baladiya find out about it and send trucks to clean up, a week later problem is back again.
For YEARS I've posted about how there aren't enough garbage bins and since then more buildings have popped up which means more garbage but instead of the bins increasing over the year they've decreased.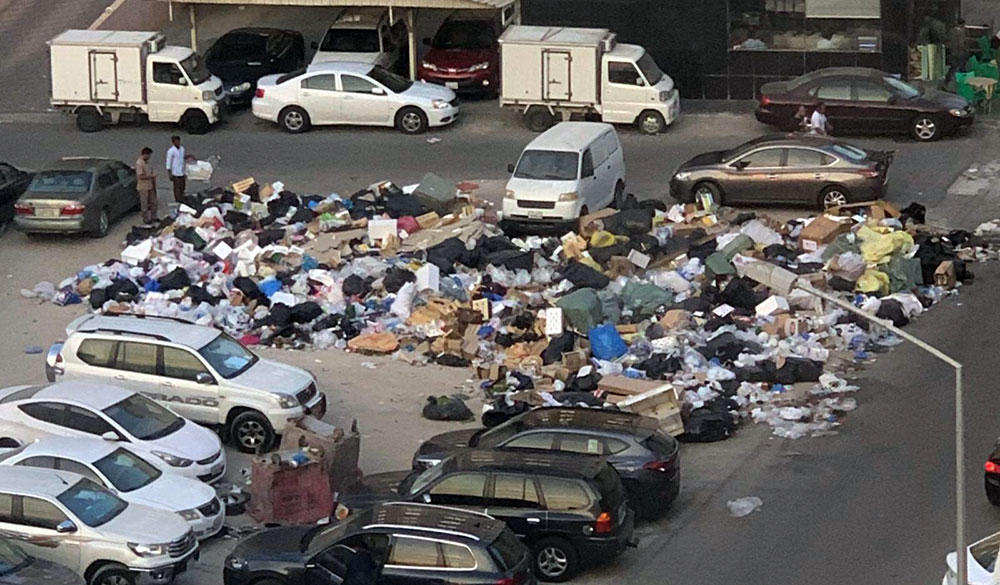 A while back I gave up and decided to no longer post about the garbage because I was starting to sound like a broken record and honestly, I'm just too tired and exhausted to fight. I've really become a pretty chill person and very little really bothers me nowadays. But things are also just getting worse and worse and today I just couldn't take it anymore. Before I left to work I decided to take and tweet the picture above and then left the house. A few hours later while in a meeting I found out my tweet went viral and since then I've been getting a ton of support but also some stupid comments I really don't want to have to deal with.
To summarize my Salmiya garbage issue, basically, the garbage overflows every single day because there aren't enough garbage bins to cater to the residents and shops. Tomorrow someone will come and clean up the mess because of my tweet but nobody really is solving this problem and so it keeps happening over and over again. I keep saying we need more bins and I've been saying that for over a decade now but nobody cares.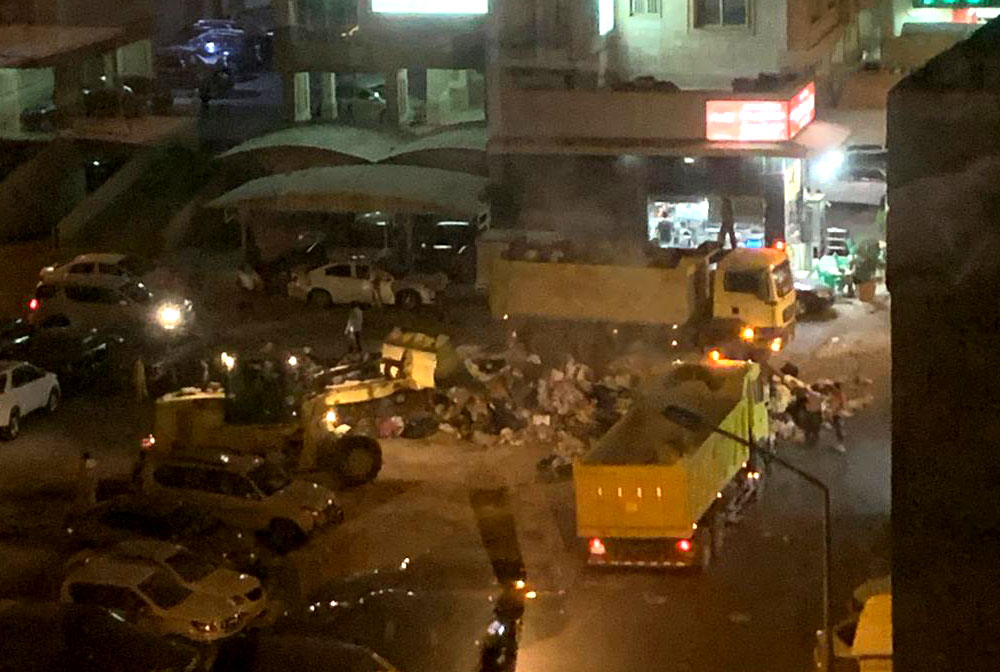 As I'm writing this post my brother who lives next door sent me the picture above. The baladiya are here now picking up the garbage. I'm really grateful for sure, and I'm not trying to sound pessimistic here but, unless they add more bins, this overflowing garbage issue is going to keep happening.
Update: So they cleaned up one corner last night but the other side where there were 6 bins and I posted saying that 6 weren't enough and we needed more, well, today they came and took 3 of the bins leaving just 3. I feel like they might be trolling me.