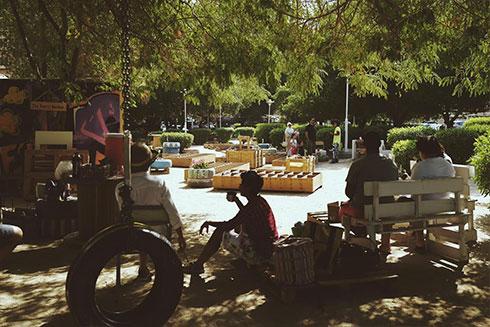 The Secret Garden is a new project by Mimi, the same person behind the popular Shakshooka nomadic farmers market. She originally started the project last year but shifted it to full gear around a month ago and I passed by yesterday to check the place out and left extremely impressed.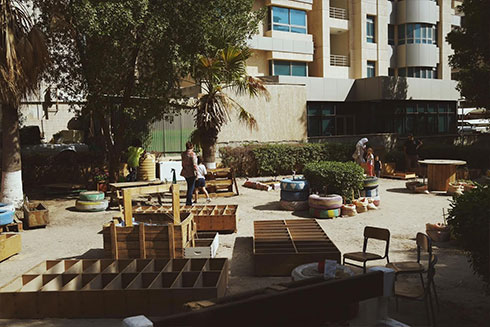 The Secret Garden simply put is an urban community garden. Mimi got permission from the municipality to occupy part of a public garden in Salmiya and setup planting stations so that people and children could come and grow their own vegetables, herbs and fruits. Majority of the garden was built using recycled material and they even have their own compost pit which they've started filling up in hopes of it being ready for next year.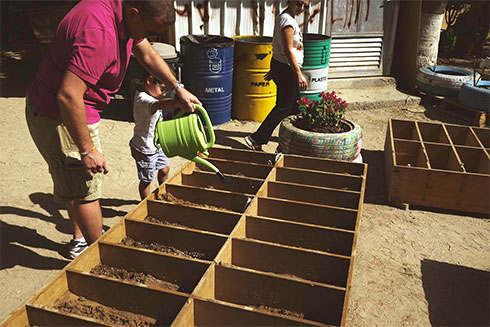 Every Saturday the community is encouraged to come by the garden from 9AM till sundown to either plant, paint, build or just socialize. Mimi has some great plans for the future including possibly turning the garden into the permanent spot for the weekly Shakshooka farmers market, having gardening workshops and even hold film screenings in the garden.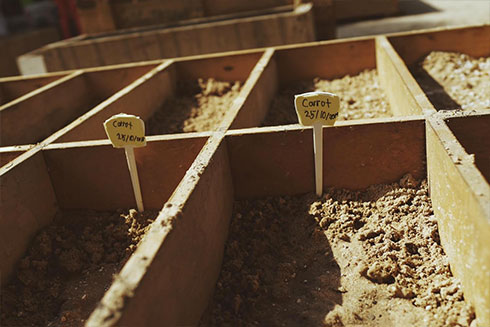 I'll be posting about The Secret Garden every weekend with the rest of the weekend events to keep everyone posted on whats taking place there so stay tuned. For now you can check out more pictures of the garden by following @mimikuwait on instagram or the hashtag #thesecretgardenproject