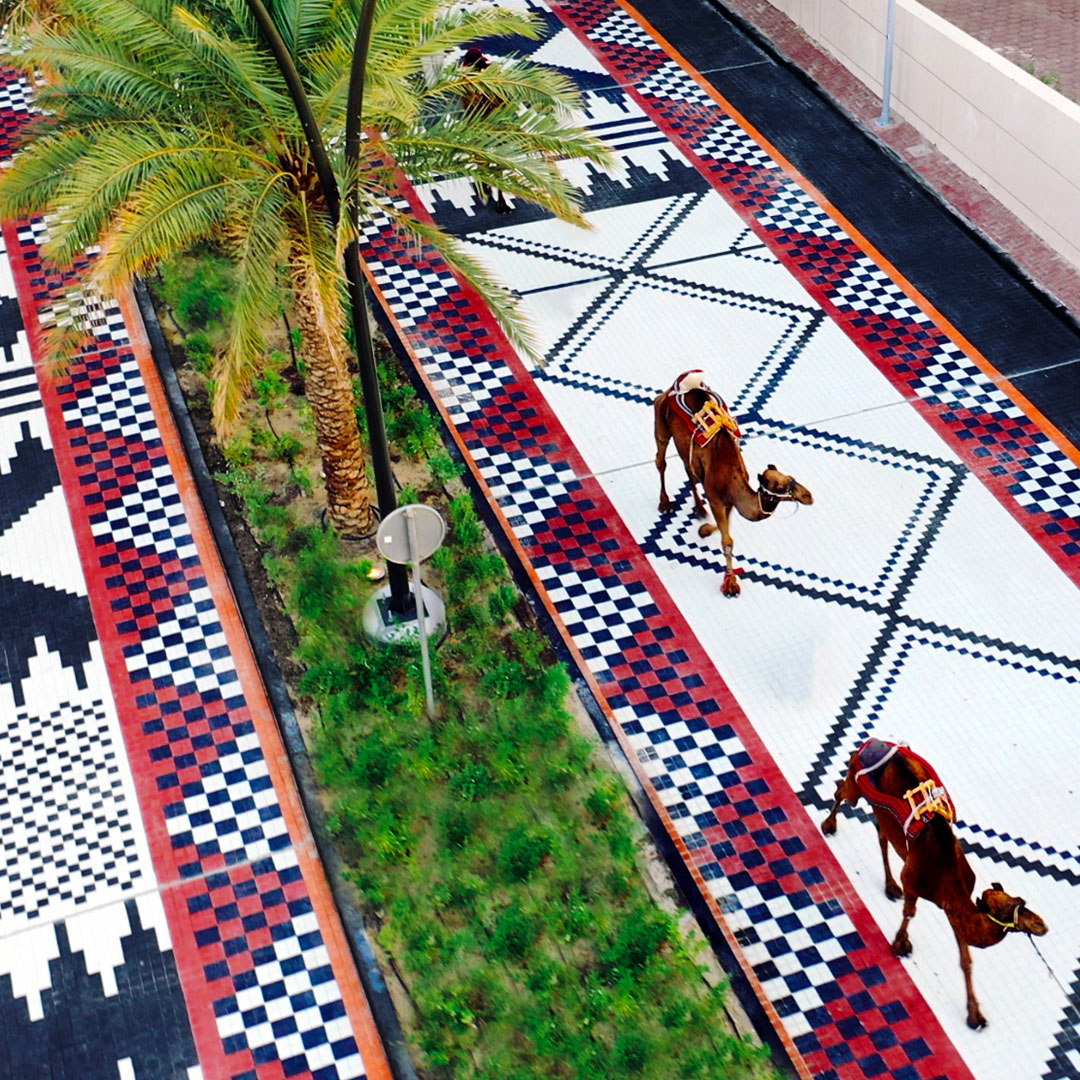 A couple of hours ago the Sadu House officially revealed the Sadu brick road which they're calling "AlSadu Street". The street is located adjacent to the Sadu House and was inspired by their appreciation and deep comprehensive study of the Sadu techniques and patterns.
Here are some interesting facts about the street:
AlSadu Street consists of 190,000 custom-made bricks.

AlSadu Street took 10 workers and 300 hours to complete.

The bricks used in AlSadu Street are custom made multi-purpose Kuwaiti bricks in colors that match the Sadu pieces.

The Sadu patterns were transferred digitally and rendered in a graphic design to meet the nature and shape of the street without altering the motifs and patterns.

During the design process, a graphic structure was created for the street to shape the Sadu motifs to match the shape and size of the bricks.

AlSadu Street is located within the Qibla area and connects four prominent cultural museums and centers.

The street draws inspiration from AlSadu's vibrant design motifs, specifically "the Shajarah pattern" 

The Shajarah pattern is the one of the most complicated design of the Bedouin weaving.

The Shajarah pattern consists of a vertical strip of geometric patterns in the center of the rug, usually woven with black thread within specific squares. each showing a geometric pattern depicting some aspect of Bedouin life.
They have more photos on their instagram account but if you want to check it out in person here is the location on Google Maps.