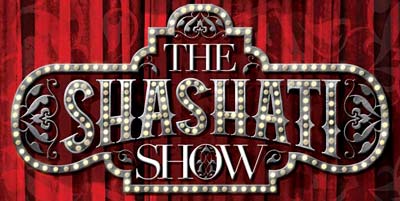 Last year I posted about a casting call for the first locally produced musical short film and I just got an email telling me that the project has been completed and the film will be premiering this weekend. Here is the email I got:
Attention all film lovers!

Shashati.TV, in association with Cinemagic Kuwait, are proud to present "The Shashati Show" – Kuwait's biggest Audio-Visual variety performance!

Hosted by ShowTime's very own comedy superstar, Wonho Chung, the evening will include the Kuwait premier of the highly anticipated, all-singing, all-dancing musical short film "Wonderful World".

The show will also include a selection of the latest and greatest shorts from across the region, including Emirates Film Competition Winner "The Beggar and Moustafa's Brain", as well as Jordanian Filmmaker Fadi Haddad's critically acclaimed film "Once upon a Piano". The show will also feature a selection of the most recent prize-winning Kuwaiti short films presented by the filmmakers themselves.

But that's not all! Screening for the very first time to a public audience in Kuwait will be ikbis.com's hilarious "Doublage" comedy skits, as well as some innovative Kuwaiti audio-visual comedy clips & sketches!

Join us for a fun-filled evening full of laughs, tears, and above all films!

The event will take place at 7:30 p.m., on Thursday, June 11th at Cinemagic's Rooftop Venue in Old Salmiya. Tickets will be available at the location for the price of 2 K.D – but advance booking is advised, as seating is limited. Send an e-mail to [email protected], or call 97996100 to reserve your ticket today!