I finally understand why people say Geneva is a boring place. There doesn't seem to be much to do here and everything closes early. But, right now that's exactly the place where I want to be, somewhere really chilled out where I can relax. It's so peaceful over here with no traffic or crowds. While walking in the supposedly "busy" Geneva shopping district it really wasn't busy at all, kinda like Avenues in the middle of the week.
The sky is so blue and full of fluffy clouds. I've got a slight neck pain right now and it's probably because I spent most of the day walking while looking up.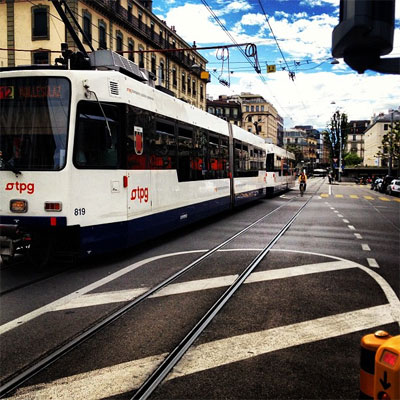 Today was mostly a free day with just a dinner that was arranged for us in the evening at Le Lion d'Or. Tomorrow on the other hand is going to be a full day, we're going to be waking up at 7:30 for breakfast and then heading to Vallée de Joux to visit the Audemars Piguet museum followed by the main Audemars Piguet building where they make all the watches.
I'm posting a lot of pictures on Instagram all day long so make sure you keep checking instagrid.me/mark248am