Post by Sponsor

Elite Swim Team Kuwait (ESTK), founded in 2005 by Cal Jungquist and Mishari Razouki, is Kuwait's leading Swim School. ESTK focuses on a reputation of developing a First Class, Middle Eastern, Year-Round Swim Program. We offer a variety of guided age-group programs for children starting from the ages 3 and up, from beginners to the most competitive and skilled swimmer.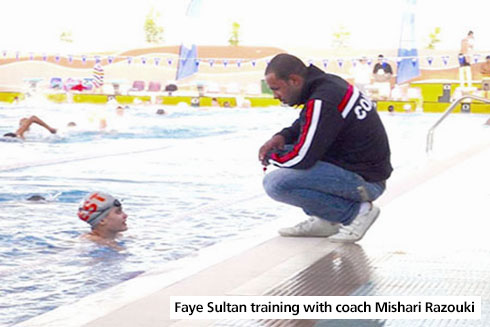 ESTK, views swimming as an important part of the overall development of a young boy or girl. Besides the most obvious benefit of physical conditioning, swimming fosters the personal discipline required to persevere, the confidence building of progress in competition, the social growth from travel, learning to accept winning and losing with equal grace, and the sense of values gained from competing as both an individual and a team member
The ELITE programs strives to instill in young swimmers an understanding of, and appreciation for such concepts as high self-esteem, personal accountability, constructive self-motivation, goal-setting, and goal achievement as their ideas relate to their success in training and in competition. It is our belief that the process of achieving is as significant as realizing the achievement itself.
Visit our website at www.proformanceaquatic.com
If you would like to be a member of this program fill up the application found at this link www.proformanceaquatic.com/reg
Details about Elite Swim Team can be found [Here]
if you have questions related to the program kindly contact us at 22913233 or email us at info@proformanceaquatic.com