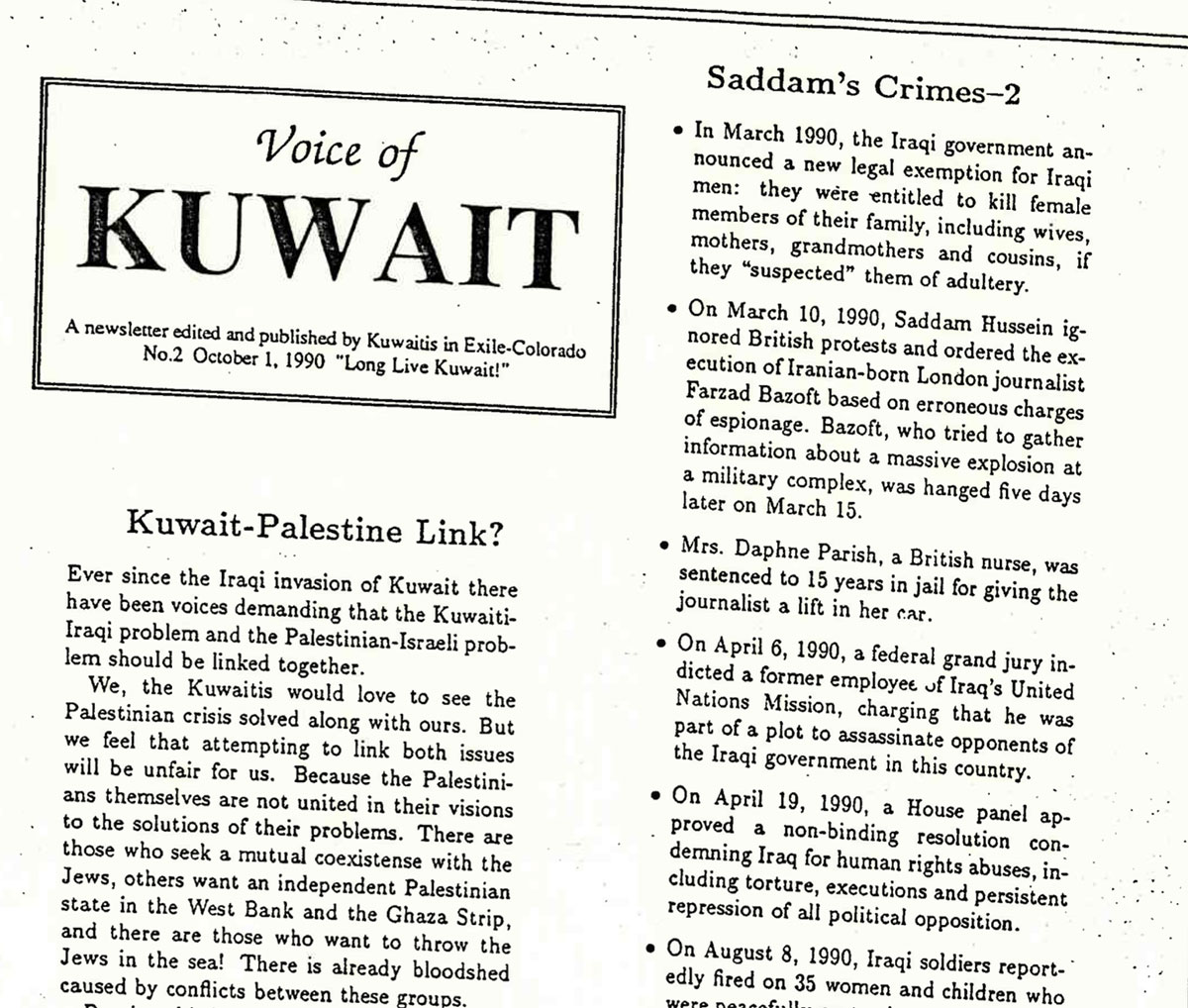 Back during the 1990 Iraqi invasion of Kuwait, the internet didn't exist the way it does today and so it wasn't easy to find out what was happening in Kuwait other than watching the news or talking to someone who was still living in Kuwait at that time. But there were various newsletters at that time and a good way to describe them was blogs before the internet. Two of those newsletters were "Ku-WAITing for News" which was compiled by American wives of Kuwaitis, and "Voice of Kuwait" which was compiled by the Kuwaiti Student's Union-USA.

These newsletters were compiled by various volunteers, printed, mailed out, and then photocopied and redistributed again over and over.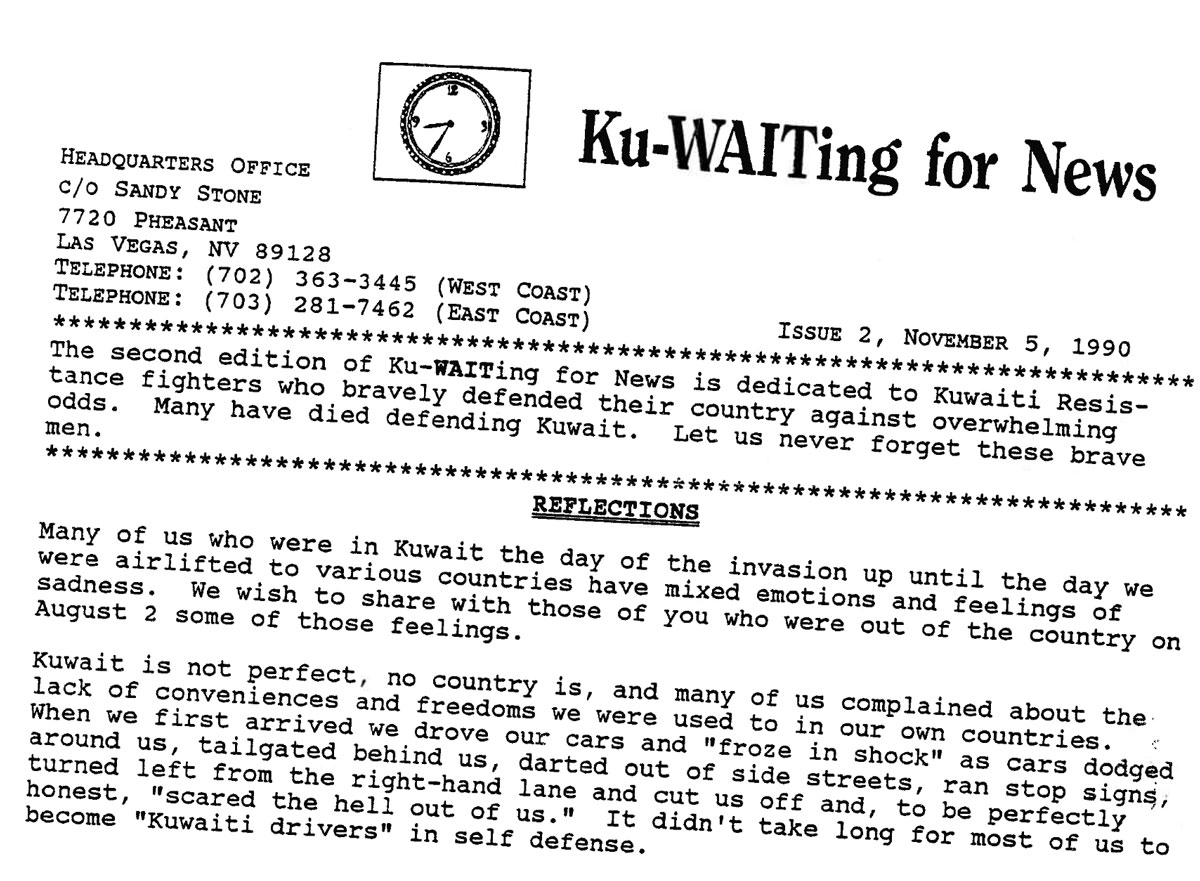 One of the old school local bloggers Desert Girl who left Kuwait a few years ago and is now living in the States found copies of these newsletters in her sister's basement and was nice enough to digitize them and share them with me as a PDF file.

There are 106 pages so I haven't fully gone through it yet but I did skim through the newsletters reading various articles to get a feel for the kind of content they contained. I remember life before the internet and so I can imagine how important these newsletters must have been.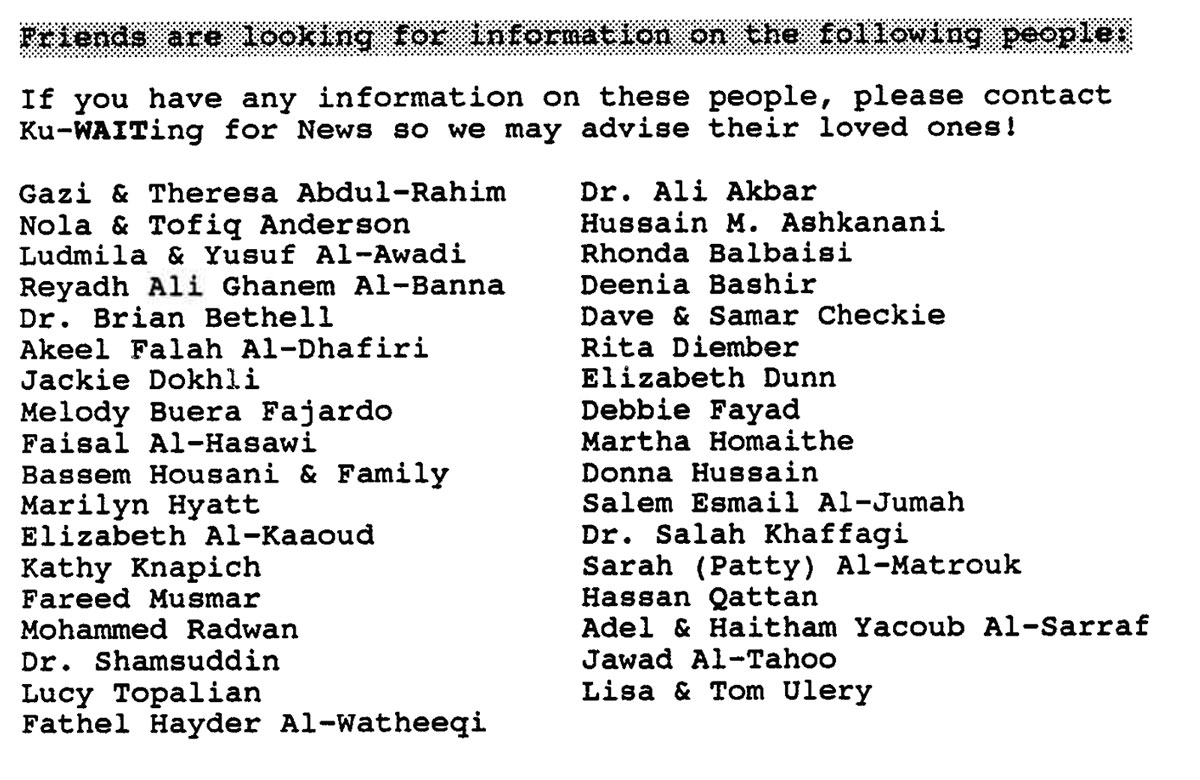 Pre-internet you really were isolated from the rest of the world, I remember having a pen pal in England and it felt like a big deal to me because there was this kid living in another part of the world sharing their life with me. So while going through these newsletters, understand that to many Kuwaitis living in exile in the US at that time, these newsletters were their internet and source of information about the war that didn't make it to the mainstream news.
Click here to download the PDF, it's around 10MB.
Click here to read Desert Girl's post about these newsletters.