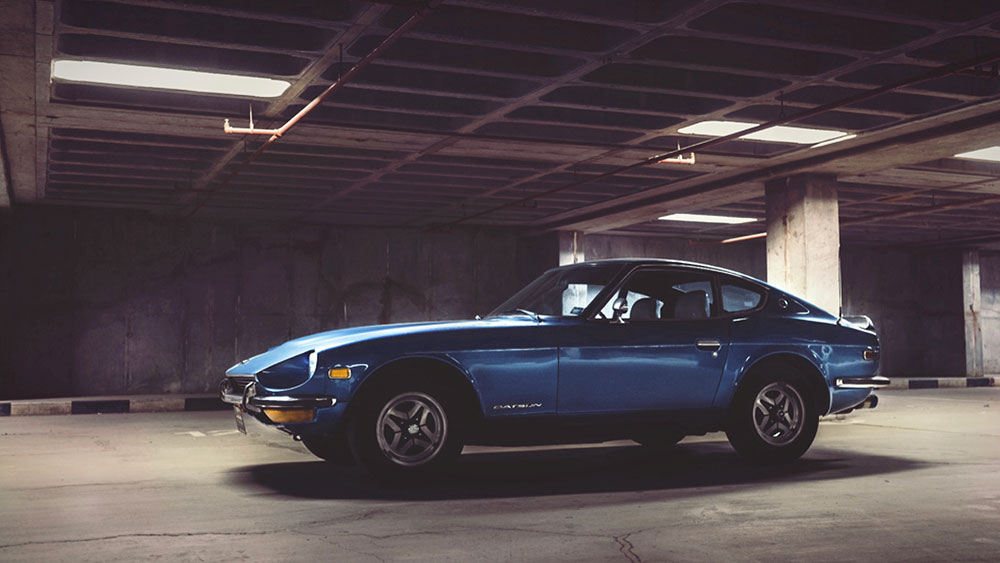 Back in 2016 I bought a 1973 Datsun 240z. I used to really love that car and fixed it up so I could daily drive it and I was doing so until I decided to buy my first Lotus. I ended up selling the 240Z to a friend of mine so I wouldn't feel too guilty about spending so much money on the Lotus, and I always regretted it. What's worse is that he offered to sell it back to me at the end of last year, but I said no because I was in between jobs and that wouldn't have been the responsible thing to do. By the time I realized my mistake, the car was sold off to another friend of ours who sent it to Bahrain where it's getting a full restoration job.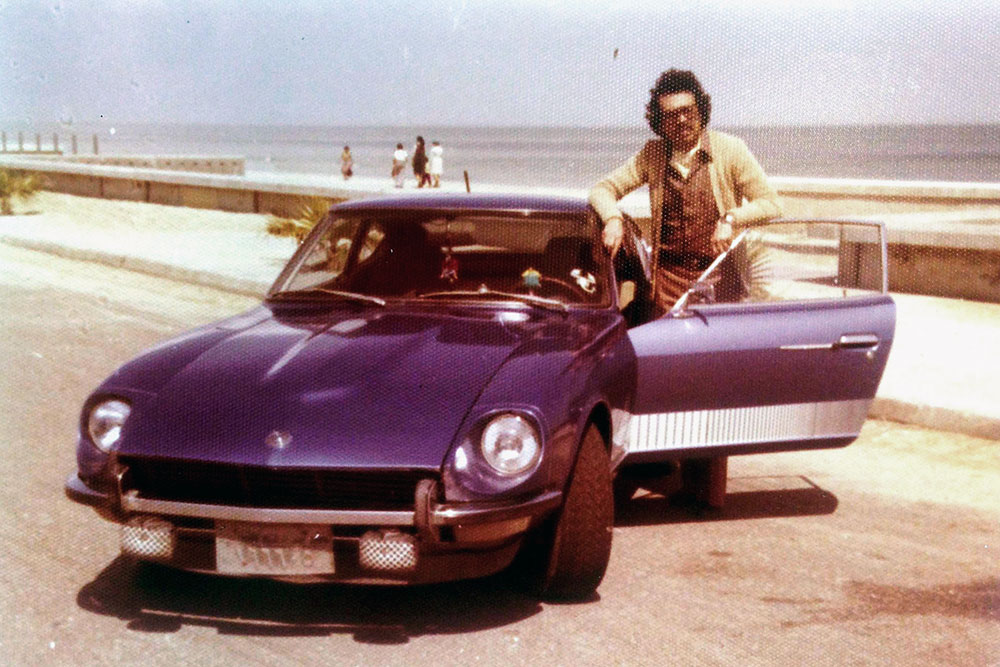 I really needed a classic car in my life and I tried to find something interesting locally but couldn't, so I started looking outside of Kuwait. I eventually ended up finding a beautiful red 1970 Alfa Romeo GTV in Holland and bought it back in April. But that car is still in the process of getting registered for export in and then needs around a month to get to Kuwait. So while waiting for it I kept my eye open for a 240z and a couple of weeks ago I finally found a good one that was located in Sulaibiya. It was blue like my dad's Datsun in the 70s, and the guy was asking a reasonable price for so I went and checked it out.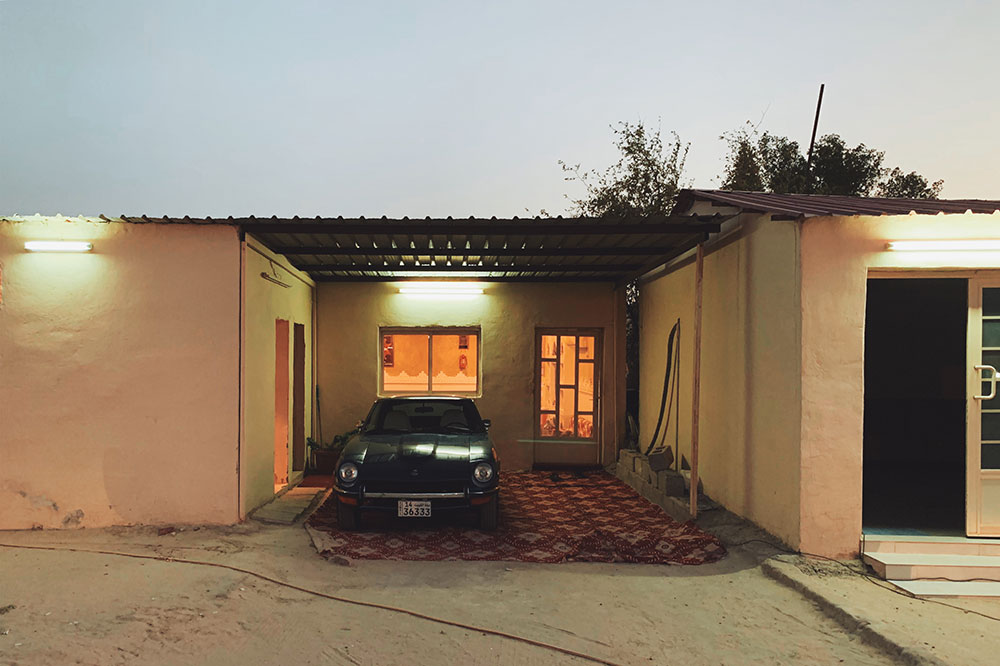 At first glance, the car didn't look like much, and I think that's what might have scared other buyers off. The seats were ripped, the interior had been fully carpeted by the owner covering up all the original diamond stitched vinyl that covers the interior, and the original engine was swapped out with a 280z engine. But, the dashboard with all the dials and knobs was super clean! It was in much better condition than the one in my older Datsun and it's actually the most expensive thing to restore in the car. Everything else like the seat covers, interior vinyl trimming, carpets, plastic panels etc.. are readily available and not for much. But a new dashboard without any of the dials and different buttons on it? That would easily cost you a third of the price of the car. The whole dashboard and center console area looked like it was refurbished or swapped out with a new one by one of the previous owners, so I quickly realized this was the car to get. Even the fact that the engine was off a 280z was a good thing for me because it meant I could install air conditioning and more engine parts were available for it.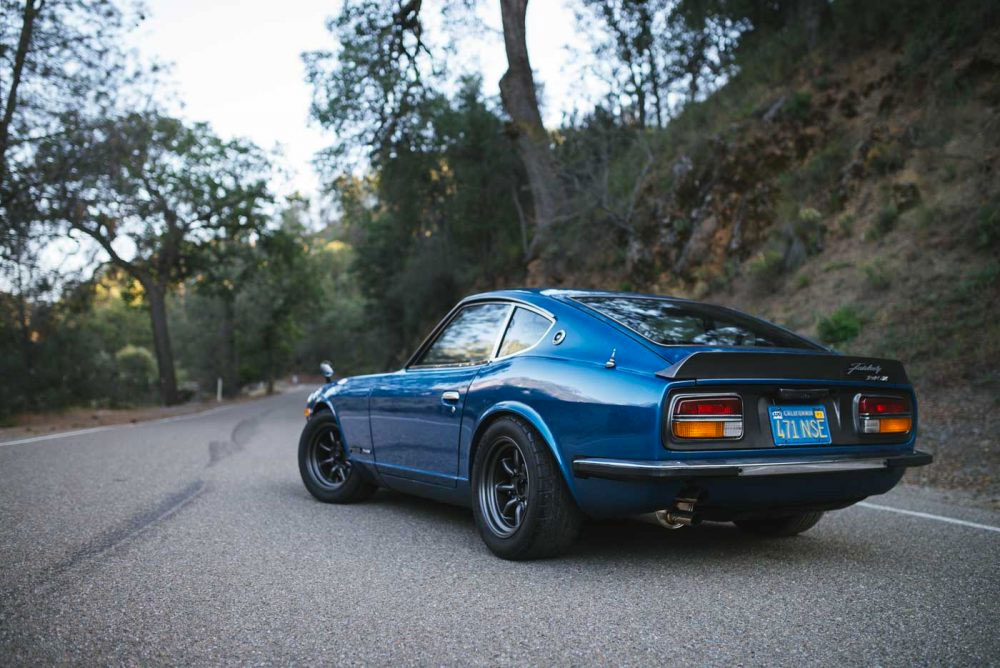 So now I'm a proud owner of a 1972 blue Datsun 240z. I spent the weekend ordering a whole bunch of parts for it and I already scheduled an appointment with my mechanic to start work on it. By the time I'm done it should hopefully look similar to the 240z pictured above which was featured on Petrolicious. I'm super excited!