The Palestinian Culture Center has been operating in Kuwait since the early 1970s. Every year they hold an exhibition with the aim to keep the vibrant Palestinian culture alive, and support underprivileged women and children in the camps.
This will be the 58th exhibition held by the Palestinian Culture Center and all net proceeds from it will be dedicated to humanitarian aid for Gaza.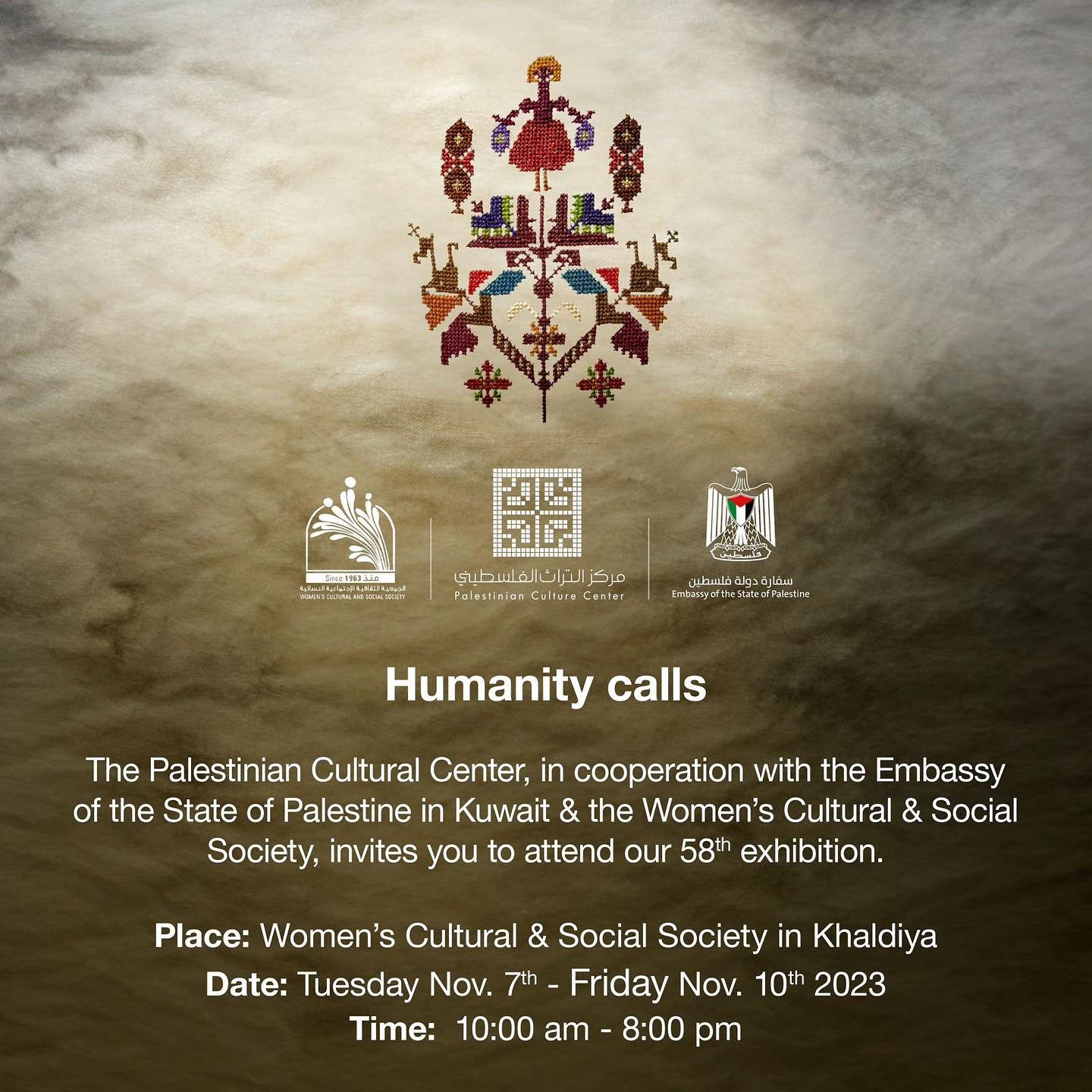 The exhibition starts tomorrow and will have hand-stitched dresses, shawls, and cushions for sale, as well as handmade ceramics, books, and food aimed to preserve the Palestinian national identity and showcase how it adapts to modern times.
Place: Women's Cultural & Social Society in Khaldiya
Date: Tuesday Nov 7th – Friday Nov 10th
Time: 10AM – 8PM
For more information or photos, visit @palestiniancc
Photo on top by @prettygreenbullet