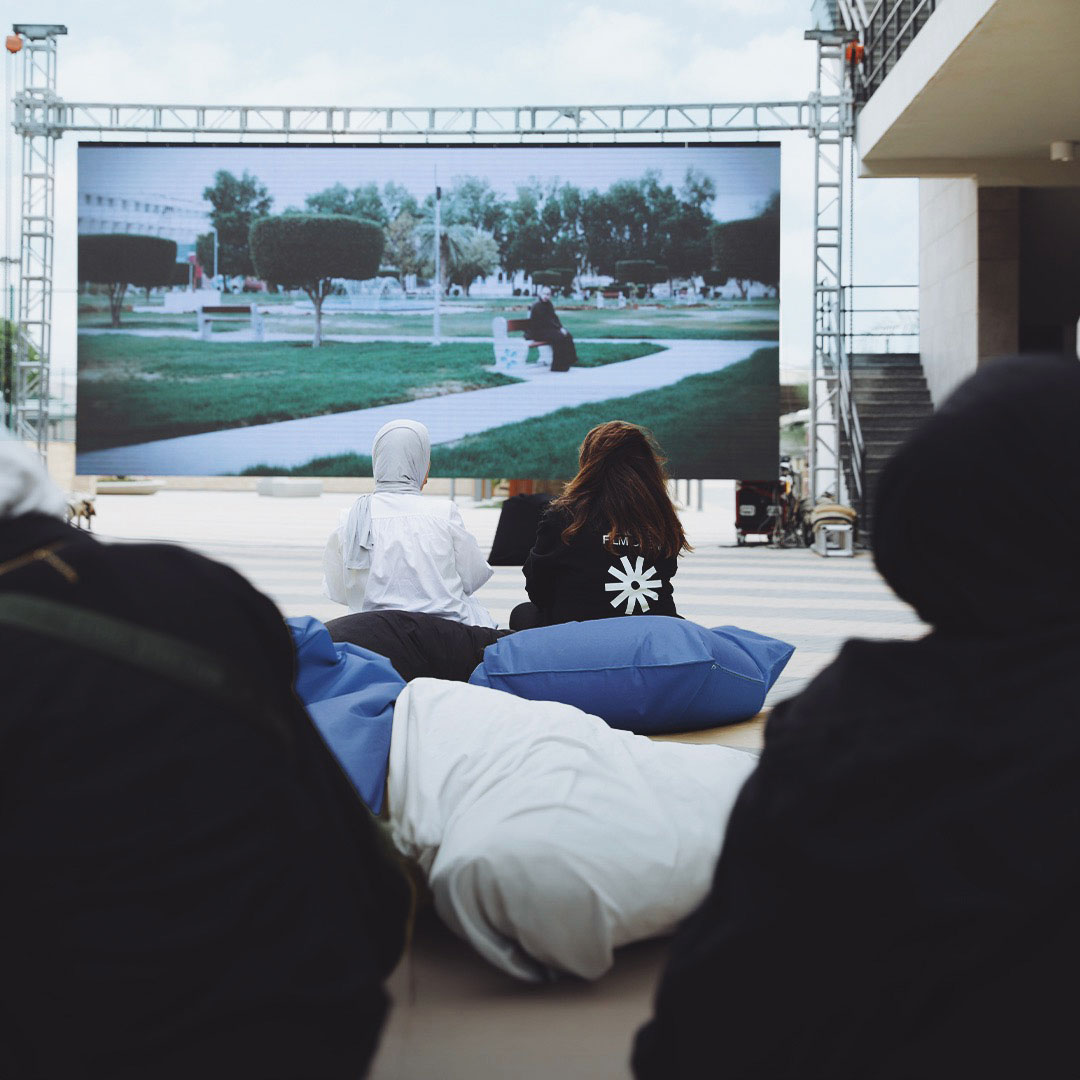 Starting tomorrow Sunday, November 5th, the American International University Film Festival 2023 will take place for the second consecutive year.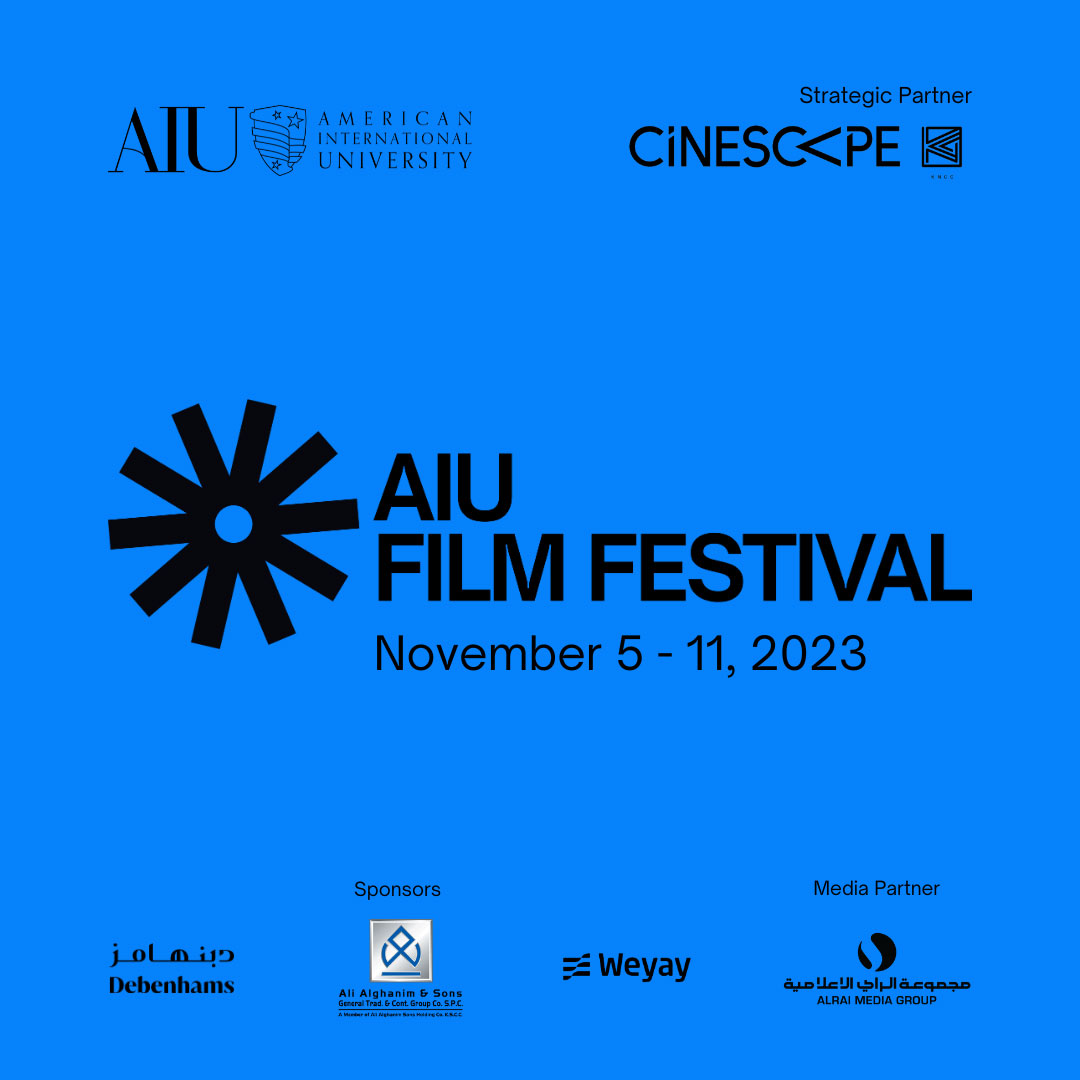 There are various activities you can participate in during the film festival, including film screenings, lectures, workshops, and discussion panels. Best of all, they're all free to attend and participate in! Whether you simply want to watch movies or you're an aspiring filmmaker looking to attend a workshop or watch a lecture, this is an event you definitely shouldn't miss.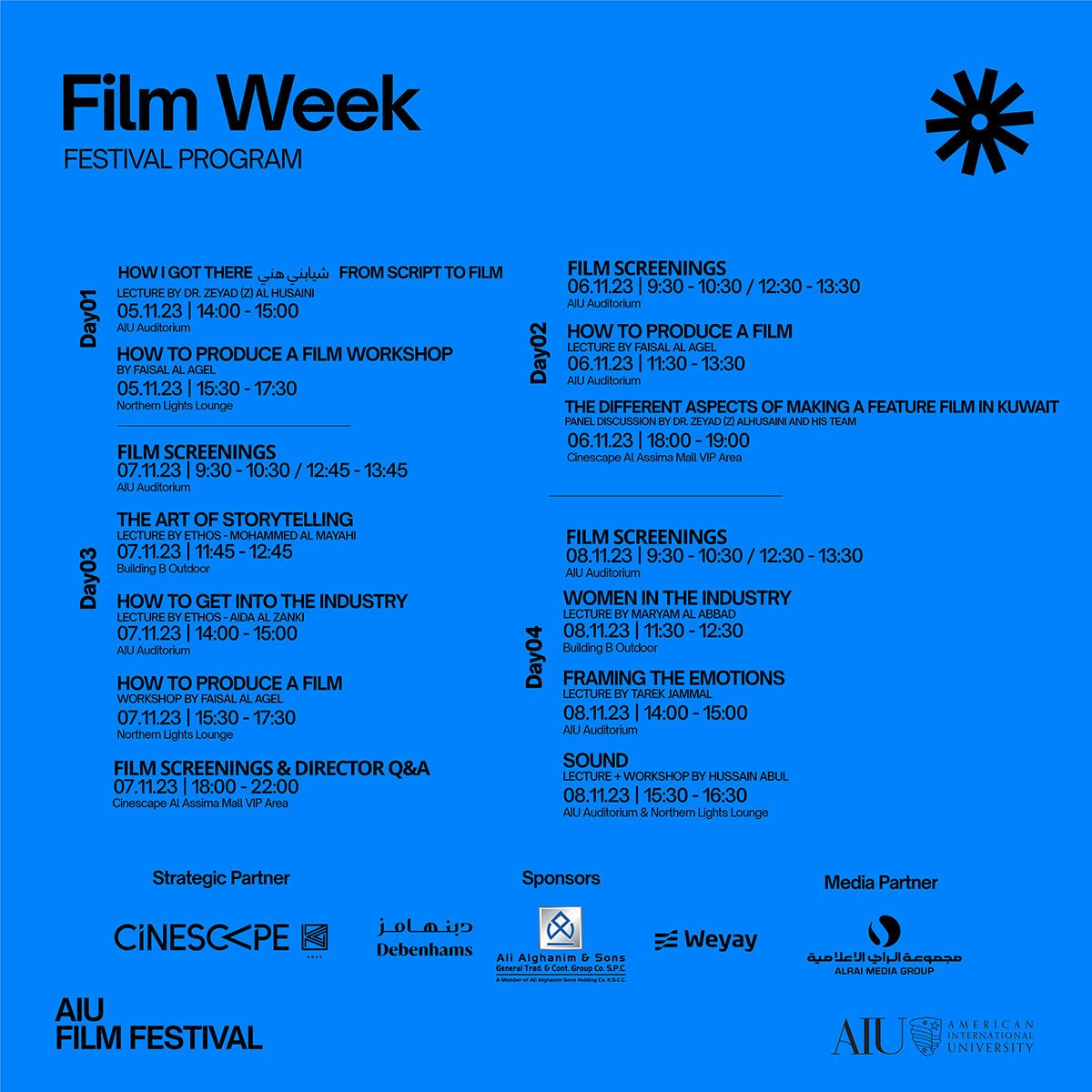 The film festival will be held at the AIU campus from November 5 to 11, 2023. Cinescape is their strategic partner, and as a result, film screenings will take place both on the AIU campus and at selected Cinescape theaters. There is also no registration requirement for any of the Cinescape venues.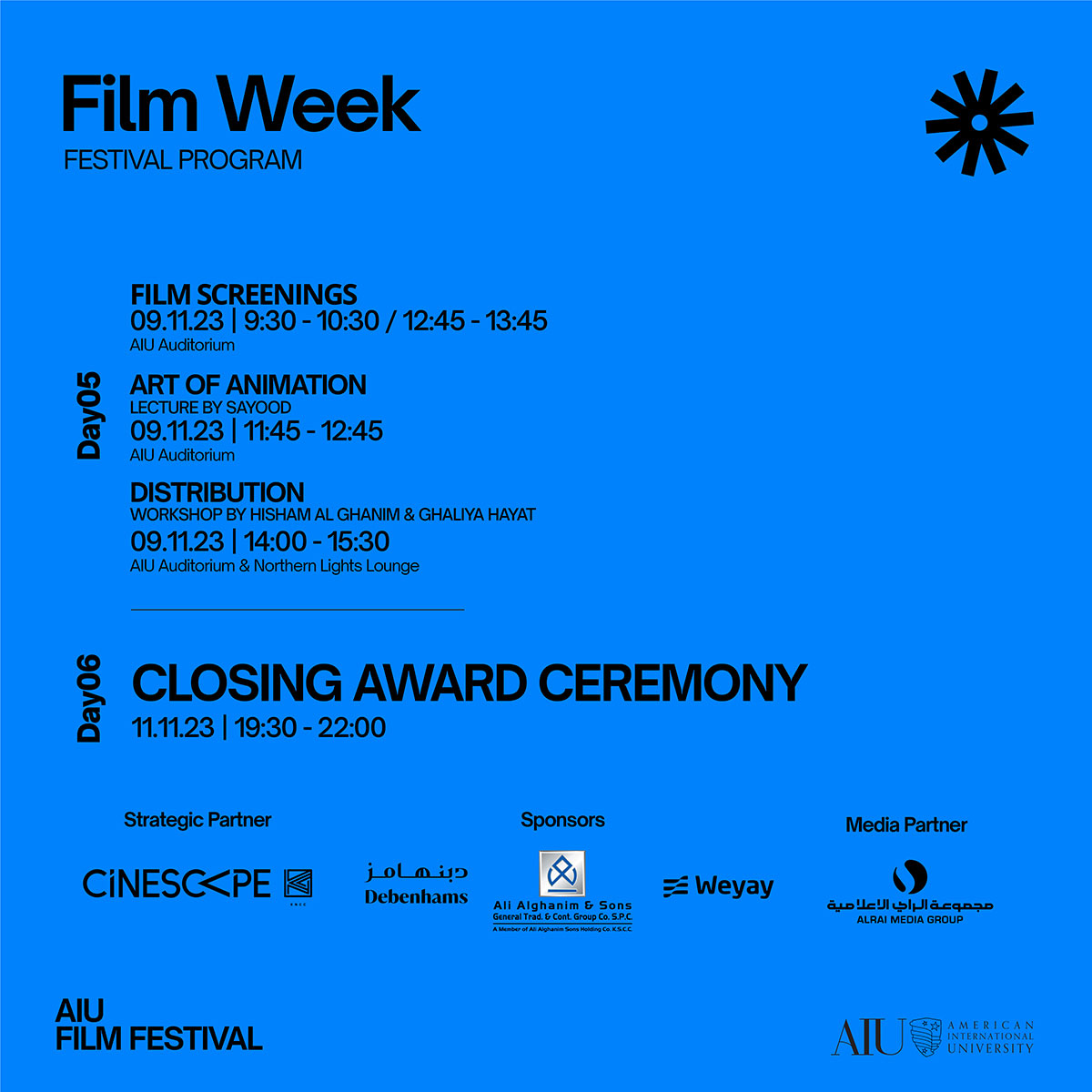 There are 12 speakers, 7 lectures, 4 workshops, and over 40 film screenings all scheduled for next week. The director of the Kuwaiti film "How I Got There", Dr. Zeyad Alhusaini is also going to be one of the lecturers at the festival. His movie got significant international attention making this a great opportunity to pick his brain.
So one more time just to be clear, ALL events during the film festival are open to the public, are free, and do not require prior registration.
For more information visit aiu.edu.kw/film-festival or head over to @aiu_kw
Strategic partner:
@cinescapekuwait
Sponsors:
@debenhamsmiddleeast
@weyaybank
@alialghanimandsons