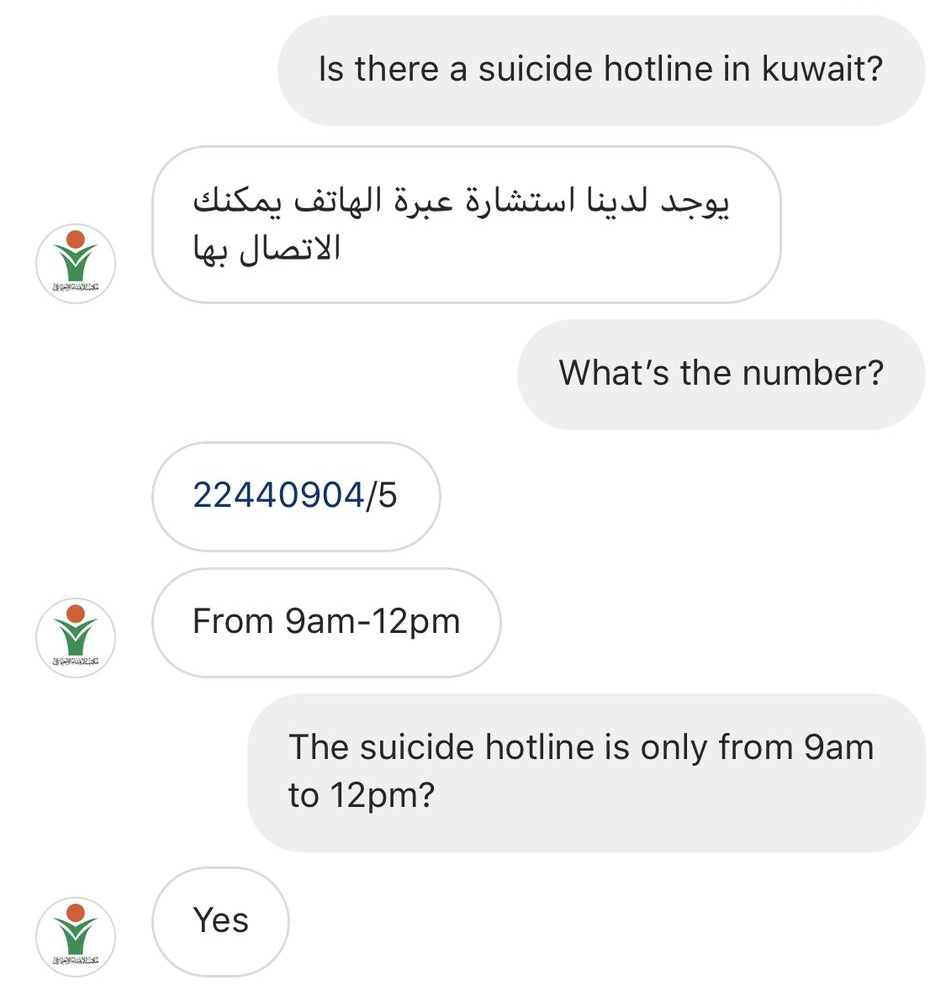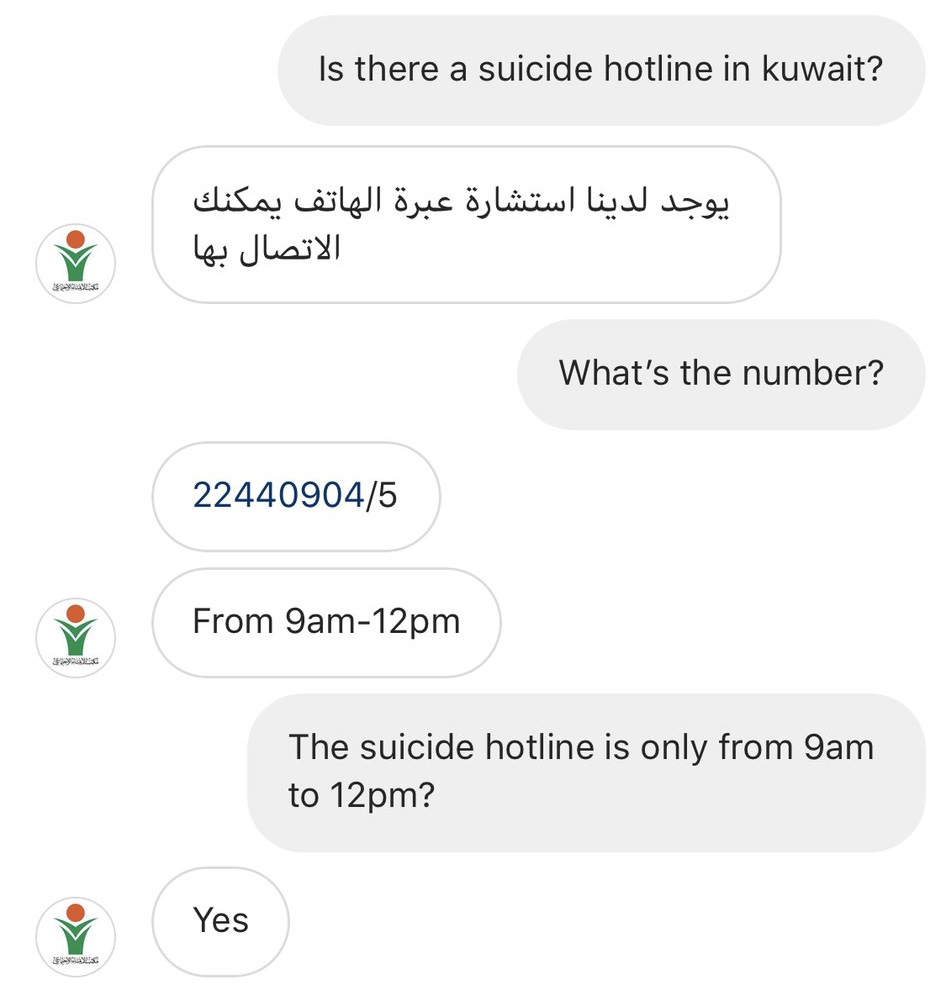 Recently I found out that we have a suicide hotline number in Kuwait which is great news. Sadly, it's only available from 9AM to 12PM! (UPDATE BELOW)
I'm actually hoping that isn't really true and that the conversation between me and the Social Development Office (pictured above) got lost in translation. Having a suicide hotline that was only available 3 hours a day would be pretty ridiculous. In any case, the below information might be helpful to some readers especially if you're looking for therapy:
Hotline for Police Community (managed by therapists)
94000435 – 94000463
Social Development Office (FREE) and have many therapists
94069304 (Masella Branch)
94082761 (West Mishref Branch)
Main Office
22402409/7
Hotline 22440904/22402401
instagram.com/socialdoffice
Update: They no longer are available for just three hours a day. Here are the suicide hotlines and working hours from the Social Development Office (as of September 24, 2020):
94702266 – 10AM until 4PM (for Teenagers and Adults)
99670675 – 2PM until 7PM (for Adults)
66022448 – 12PM until 7PM (for Teenagers and Adults)
99603997 – 11AM until 8PM (for Kids and Teenagers)
65079596 – 4PM until 10PM (for Adults)
93332007 – 5PM until 9PM (for Teenagers and Adults)
66220282 – 6PM until 9PM (for Adults)
Most of these suicide hotlines are available from Saturday until Thursday. Friday is off.
Update (May 2023): The above numbers no longer work, I'm currently trying to find updated numbers.