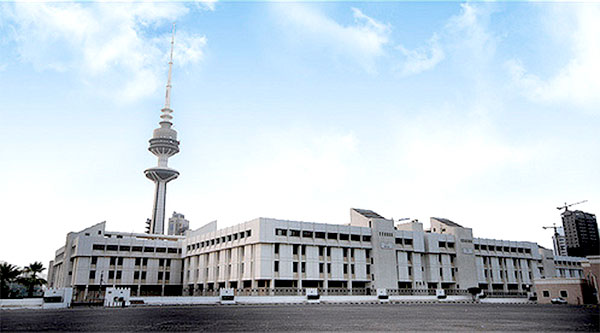 I'm sending my Lotus to Bahrain this coming weekend so I needed to get a Power of Attorney done for the trailer driver. The process turned out to be pretty simple and the experience surprisingly good. Since I originally had trouble figuring out where to go, I wanted to post about it in case somebody googles this question in the future.
Kuwaitis
Originally I was told to get a POA I needed to head to the Liberation Tower [Map]. Once I got there though I found out it was only for Kuwaitis and instead I was directed to the Ministries Complex which is a short drive away. If you're Kuwaiti, the area to get the POA done is located on the first floor of what they call the Ministry Mall at the Liberation Tower. Just head up the escalator, take a left, then another left and then one more left and head straight through the door ahead that says Ministry of Justice.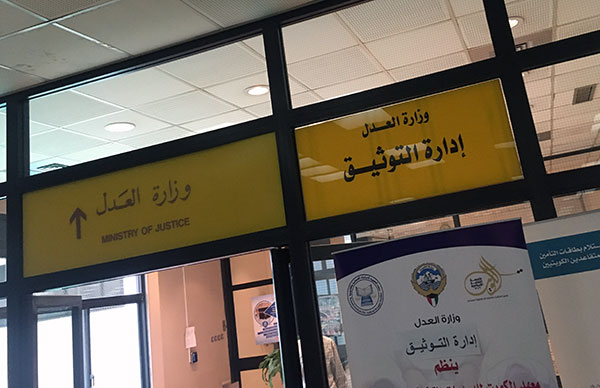 Expats
If you're an expat and need a POA done, you need to head to the Ministries Complex [Map]. If you're driving there in the middle of summer then be aware, the parking is a good walk away from the complex and there is no shade until you're inside the Ministries Complex. Once you get to the Ministries Complex there are no signs to let you know which building to enter so just follow the crowd. Once you're inside you also won't find that many signs and when you do they'll only be in Arabic. So ask around or look for the sign above that says Ministry of Justice, once you enter that doorway you'll find the POA department.
When I got there I took a number and waited, there were around 15 people ahead of me but the POA department also had around 16 stations with employees manning them so the wait wasn't that long. The employee I dealt with was very helpful and spoke both Arabic and English. The trailer company I'm using is based in Bahrain and they sent me copies of 10 ID cards of the different drivers they might send to Kuwait to pick up my car. I had to get the POA done for all 10 drivers and the government employee didn't blink an eye, she took all the ID cards and told me it wasn't an issue and typed all their info out.
The cost of the POA was a KD2 stamp and no running around involved, you just deal with one employee for the whole process. A super smooth experience.
Photo on top by Nawaf Ahmed