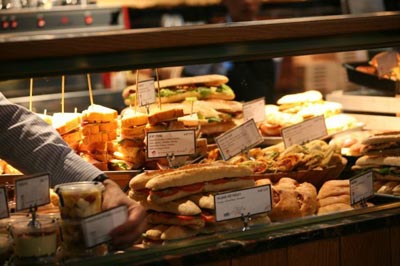 Just a recap for those of you who don't know my "Healthier Lifestyle" series of posts. I used to have junk food every single day but then I found out I had acid reflux as a result. I then decided to permanently stop having fried or junk food and since then I've dropped around 5KG in weight and most importantly, I feel and am healthier. I don't miss fried or junk food and have actually found great alternatives instead and this is why I decided to create these healthier lifestyle series of posts so I could share these alternatives with everyone.

In this post I will be talking about Napket which is located on the first floor of Avenues Phase II. They've got a pasta and salad station plus a ready made sandwiches section. I haven't tried their salads or pastas just their sandwiches and my favorite is called "The NY Thing". The sandwich contains bacon, chicken, turkey, eggs, tomato and lettuce. Since it's ready made its perfect to have during my lunch break because it doesn't take time to prepare. The bread used for the sandwich is really delicious. I don't know what it is exactly but it's got a slightly sweet flavor to it.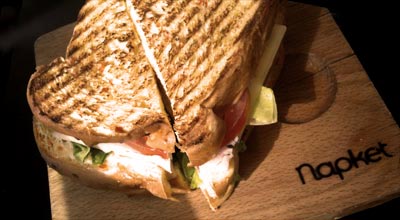 The sandwich isn't cheap though, at KD3.750 its on the expensive side but the service is great and the location and restaurant atmosphere is amazing so it kinda makes up for it. The sandwich is also filling so you don't need a side order with it. I highly recommend it.
Other options:
Nando's
Macaroni Grill
Salad Creations