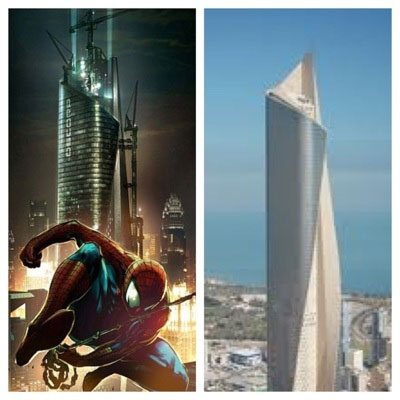 According to American designer George Hull, Oscorp Tower in the new Spiderman movie was actually inspired by Kuwait's Al Hamra Tower. On his website George mentions the following:
"Early tower design inspired by architects Skidmore, Owings and Merrill"
Skidmore, Owings and Merrill are the architectural firm behind Al Hamra Tower. So that's basically Al Hamra Tower in Spiderman. Very cool.
Thanks @3ZOZMEGA and M7MD