Post by Mark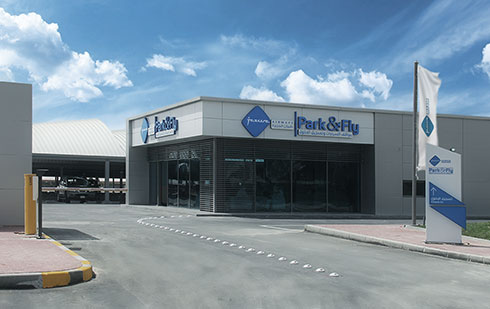 Jazeera Airways finally launched their remote check-in facility and it's located around 2 minutes from the main airport terminal. From what I can see there are two big advantages to this new facility.
The first advantage is the fact you won't get stuck in the insane traffic at the main terminal. Sometimes the traffic at the main terminal reaches the roundabout and not just during Eid. So being able to bypass all that to check-in is a huge plus.
The second advantage is long term parking. The long term parking at the main terminal is a hit and miss, if you're traveling on the weekend you won't find a spot for sure and if you're traveling mid week it depends on your luck. The new Jazeera Airways check-in facility has it's own parking. They have valet and you could also park your car yourself and the cost is KD2.5 a day. It's 500 fils more expensive than the main terminal long term parking lot but at least you'll find a spot to park.
I still prefer FlyDubai when flying out to Dubai but I might start using Jazeera Airways to Beirut. I hope they fix up the interior of their planes since the last few times I flew with them I found the interiors to be old and dirty looking.
For more info on their Park & Fly service click [Here]