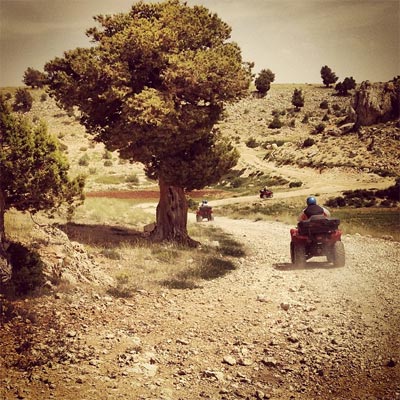 This past long weekend I spent it in Lebanon and among the activities I did the most fun was an ATV road trip adventure. I didn't really know what to expect, I had just previously heard off a friend that you can take an ATV trip with a guide from the popular ski area Faraya, all the way to the Cedars (a few mountains away) and back. The trip ended up being just unbelievably fun.
Depending on where you stay in Lebanon, getting to Faraya will take you anywhere between 30 minutes to an hour with no traffic. Faraya is a popular destination in the winter since a lot of ski resorts are based there, but in the summer, it's a popular destination for outdoor activities like offroading, mountain biking, camping and ATV exploration. I had booked a bunch of ATVs for me and my friends before arriving to Lebanon and because we wanted to start the day early we got to the starting location in Faraya at around 9:30AM. From there we got geared up, given basic safety tips and the chance to try out the ATVs before heading out on our trip.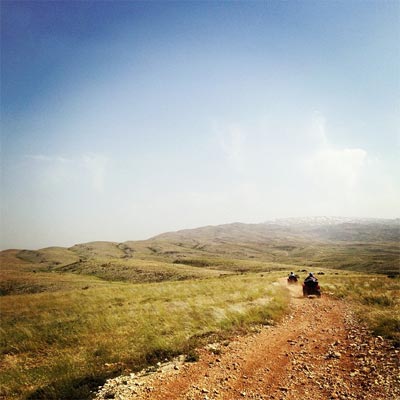 The trip is 80% off road with the rest of the time being tiny tarmac roads. It was an incredibly fun journey full of beautiful scenery and general seclusion with no people for miles and miles away. The route heading out was different than the route coming back so that way we didn't get to experience the same scenery twice. We weren't expecting the weather to be cold so we didn't get jackets but our guide recommended we got some since we would be going up to the highest peak in Lebanon (around 2,750 meters high). Luckily we found a small store near the starting point that rented out ski jackets and good thing we got them because with the jackets on we were still freezing our asses off in some stages of the trip.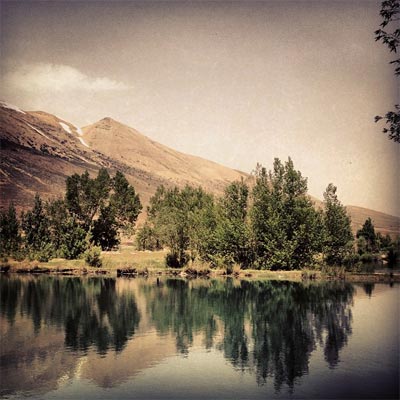 The journey in each direction took around 3 hours and we past through a variety of different environments and terrain. We were constantly putting on and taking off our jackets and the road surface would change from rocks to dirt and to sand as we went up and down different peaks and valleys. Our destination was a small restaurant in the middle of nowhere next to a beautiful lake. Once we were done with lunch we headed back to our starting point but this time on a different route and an extremely beautiful one filled with green fields, lots of hills and a dirt trail (a lot more comfortable than a rocky one).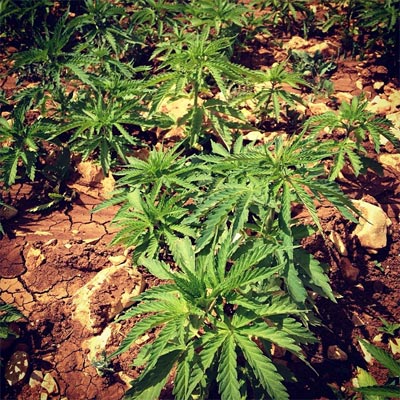 The total journey with lunch lasted just over 7 hours but time really flew by quickly and I even wished it had lasted longer. There were a lot of interesting things we got to see along the way as well. At one point I thought I was going to get kidnapped when a man on the side of the road walked towards me with an M4A1 Carbine Assault Rifle as I drove by. Luckily turned out he was after something/someone on the other side of the road and not me. We also got to drive through huge (and I mean HUGE) cannabis fields where at one point a dodgy looking lifted pickup truck filled with men tried to stop us as well. Our guide had also told us we would be driving through snow walls as high as 6 meters. Of course none of us had believed him since we were in June so you could imagine our surprise when we did end up surrounded by 6 meter snow walls at one point of the trip.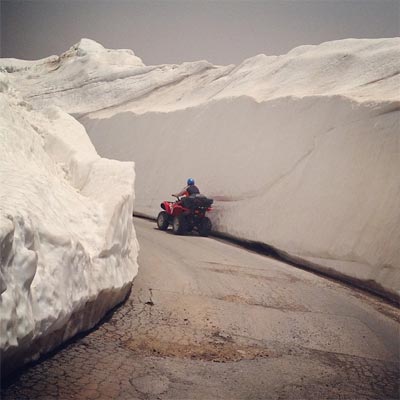 This was an incredibly fun adventure and one I really can't wait to go on again. Since we were four people the cost for the trip was $225 per person (guide included). If you're less than four it's $250 and if you're more than four you could probably negotiate a better price. You could also share an ATV with someone else since it can hold two people and that way split the amount. But I have to say it was EXTREMELY worth $225. Make sure if you do take this trip to expect to end up covered in dust and dirt. Also bring a jacket with you as well. We rented the ATVs with the guide from a place called Red Runner. Their phone number is +9613178866. Have fun!