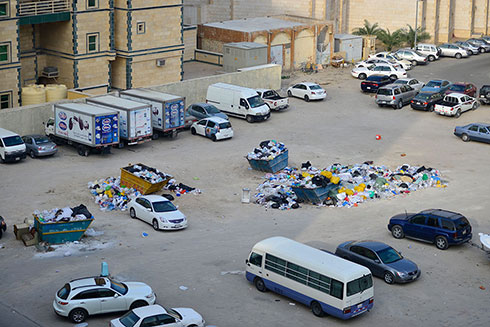 As you can see from the picture above, the garbage situation in the sand pit behind my house still hasn't been sorted (it's been years of me complaining). I'm not sure why it's so difficult to just add more bins.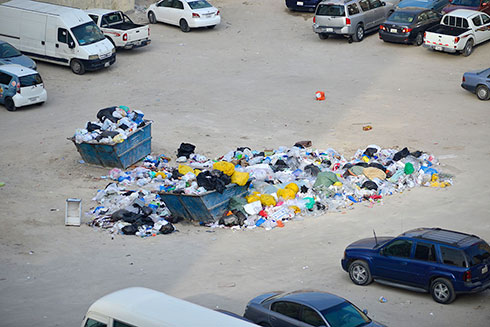 But the reason I'm posting about this today is because I wanted to see if you guys could spot something. The picture below was taken this morning after the garbage trucks came. Notice anything?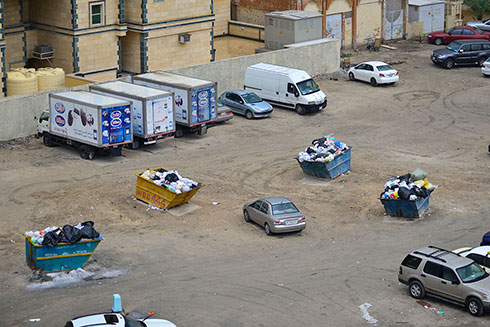 Yeah the garbage trucks cleaned the garbage on the ground but didn't empty the trash bins. Back in August I posted a timelapse of the garbage being cleaned up and the trucks were leaving one of the bins full while emptying the other three. Turned out that one of the bins belonged to the previous company that had the garbage contract and the new company, not to cause an issue with the previous company was leaving their garbage bins alone. Really stupid shit but now I have no idea whats going on because all four bins aren't being emptied and the already terrible garbage situation has become worse.
I just want them to add more bins, clearly the bins in the area aren't enough since I've been talking about this issue for years now. I don't know, am I asking for too much here?
And for those of you who are going to argue back by bringing Lebanon into this, yes yes Lebanon is a big garbage dump, I know that. But, I think of Kuwait more highly and would rather compare it to the likes of Calagary, Canada's oil capital instead of Lebanon.