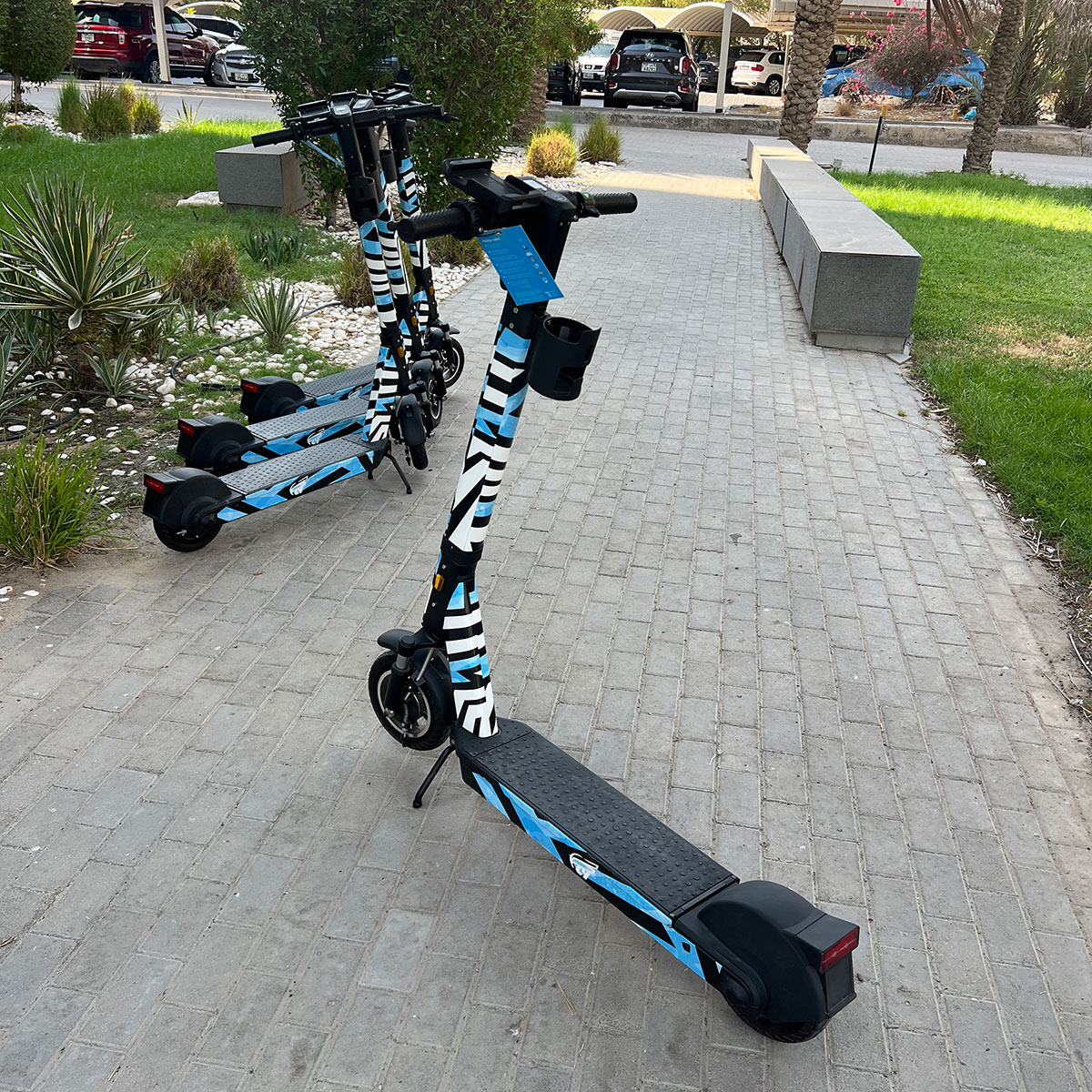 A couple of months ago E-Fly, the scooter-sharing service started placing some scooters near my office in the city. Having scooters you can rent and take around the city is actually really practical and now is very common in cities around the world.
When I needed to pass by the Xcite office in Al Hamra Tower to pick up the iPhone 15 Pro for review back in October, I took the scooter instead of driving. Trying to find parking in Hamra during working ours is impossible so instead, I took the scooter that was parked under my office building and rode it down the street and around the corner to Al Hamra Tower. I ended up parking on the curb across the street from Hamra, went in, picked up the iPhone and then was back again on the scooter heading back to the office. Super fast, super convenient and much cheaper than a taxi (around 300fils from Arabica Downtown to Hamra Tower).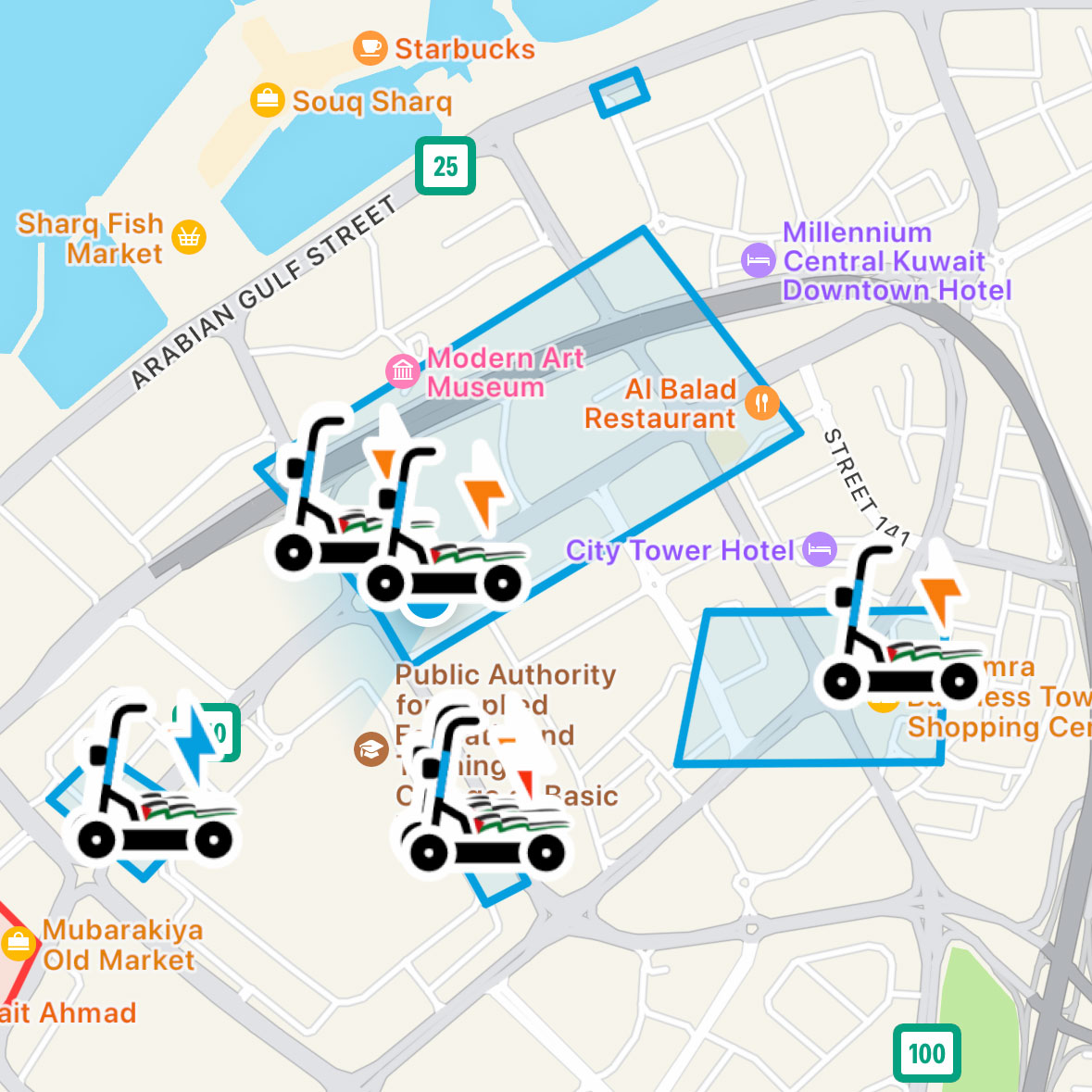 This would be something I'd do a lot more of and I'm sure other people as well, if it wasn't for the fact we don't have sidewalks. Riding the scooter on the side of the road is pretty freaky. I don't trust drivers, everyone seems to be in a hurry, and busses are extremely aggressive and the worst.
Although I was hoping to use the scooters a lot more frequently zipping up and down the city anytime I needed to go anywhere, I've only really used it two or three times and that sucks. Scooters are fun, they're affordable and are so convenient. I know there is no hope of us ever getting sidewalks, but I still wanted to vent about it.