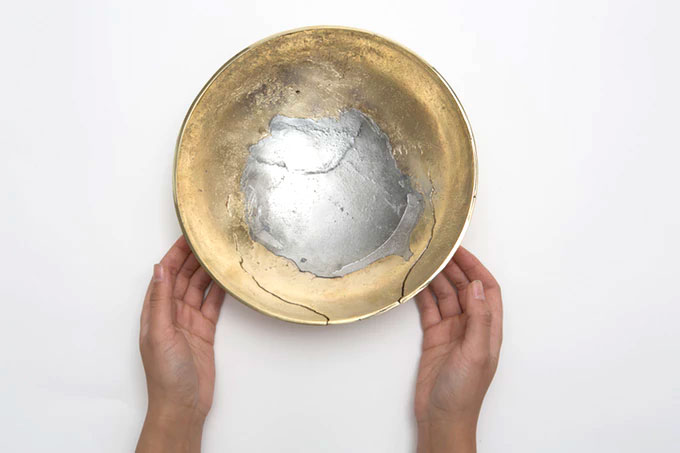 Yesterday I finally backed my first Kickstarter campaign, the Dual Bowls project by Kuwaiti artist Kawther Al Saffar. Dual Bowls are one of a kind, hand crafted pieces made in Kuwait by pouring two different metals together in a mold to form a rough bowl. I fell in love with the bowls when I first got a sneak peek at them early on in the month. Then yesterday, when the Kickstarter page finally went live, I grabbed the super early bird deal on one.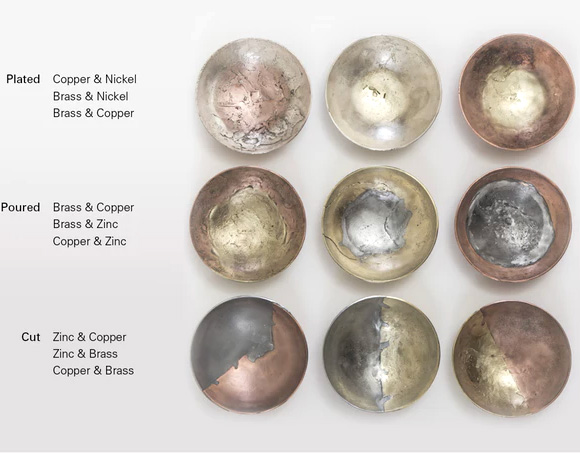 I've actually been a fan of Kawther's work for some time now. I originally fell in love with her stools, then her chairs and now her bowls. I think she's extremely talented and theres always a strong concept behind her work. When she first told me about her Dual Bowls project I had a lot of questions, so we ended up having a pretty thorough discussion about her idea. I wanted to share two paragraphs from one of her emails that resonated with me the most:
The intention with creating them in larger quantities, is to make them affordable art pieces. My aim is to build a high end, multinational brand that fosters collaboration and craft in Kuwait. One that can compete within the spectrum of businesses such as Tom Dixon, Ned Debs, and Tiipoi. I'd like to show that Kuwaiti craft and production can have international and commercial value, but I think the way to show value is by marketing it abroad. I'm aiming for high end because after studying the production scene in Kuwait for the past 3 years, I feel thats what our production is capable of catering too. This might seem counter intuitive, but I feel this is the case because a lot of the work is done by hand, and our low cost products such as merchandising can't compete with quality abroad. My tag line is: Personal.Local.Universal. 

I think there exists a distorted view of product cultural value in the world, where countries somewhat fulfill a stereotype of their worth. For example Kuwaitis are willing to spend a large amount of money on furniture branded as Italian. While some Italian design is great, that doesn't mean they are investing in design thats well made, or that the products they buy are truly Italian. They are investing in the stereotype. The way this generalization applies to Kuwait is through a false distinction of luxury and Orientalism. That means the way we apply Islamic geometries and patterns with no context or translation of their purpose. My aim is to create a dialogue around these issues and facilitate a better translation of our identity thats more honest and experience based. I want to create products that are Kuwaiti through their origin and story. 
I loved that.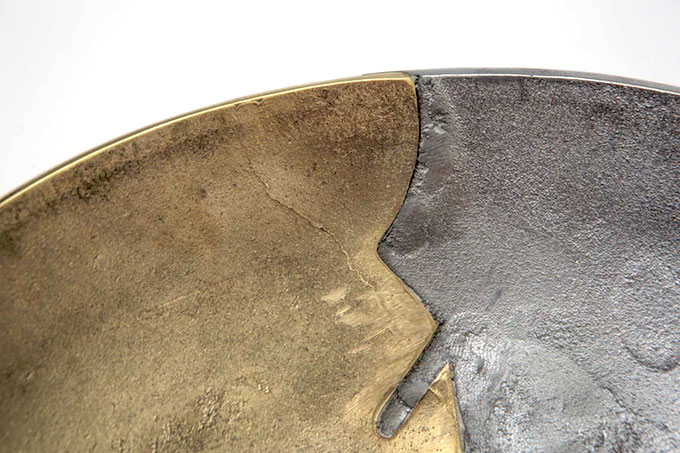 If her Dual Bowls project wasn't interesting enough, there is a second part to this project that I also found fascinating, her partnership with Kickstarter on this. When Kickstarter heard about the Dual Bowls project, they reached out to Kawther and asked her to launch her campaign on their platform. Most of the big and popular Kickstarter projects are electronics related, but Kickstarter is more than just electronics and gadgets, they actually care about creativity and supporting artists. So recently Kickstarter has been trying to promote a more diverse offering, and they saw a great opportunity to work with Kawther on the Dual Bowls. Her project has a very strong narrative and so requires a platform like Kickstarter to be able to tell her story. There is actually a great article on FastCompany that was published yesterday that discusses this further and even mentions and highlights Kawther and her project. You can check that article [Here]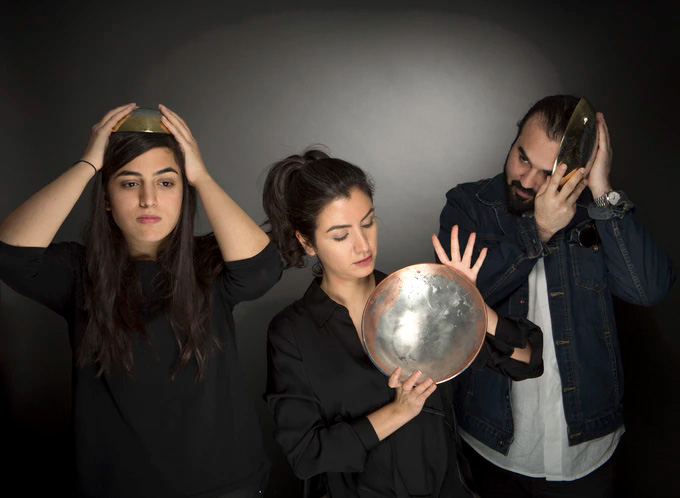 Kawther (pictured above on the left) is aiming big, she's hoping to sell a 1,000 bowls by the end of her campaign. I already pledged for mine yesterday, a medium sized bowl. If you're interested in finding out more about her bowls, she has a great video on her Kickstarter page that explains the whole project as well as photos of the different kind of bowls she'll be making and a much more thorough explanation on the project. So make sure you check her out on Kickstarter [Here]
There is also a Dual Bowls launch party taking place tomorrow, details on that [Here]