This is one of these posts that will mean absolutely nothing to everyone except me. When I was a kid back in the 80s I remember there was a fish and chips place in Salmiya on Baghdad Street that had a wooden interior. That's all I remember of the place and the fact the name had the word "Captain" in it. I've been searching for YEARS trying to figure out what the place was and never could. Until today.
Randomly, while flipping through some old Kuwait Times newspapers from 1984 I came across the ad above for Captain D's. I was like WTF, right away I noticed the address of the Salmiya (spelled Salmiah) location was Baghdad Street. This was it, I finally found out what the place was called.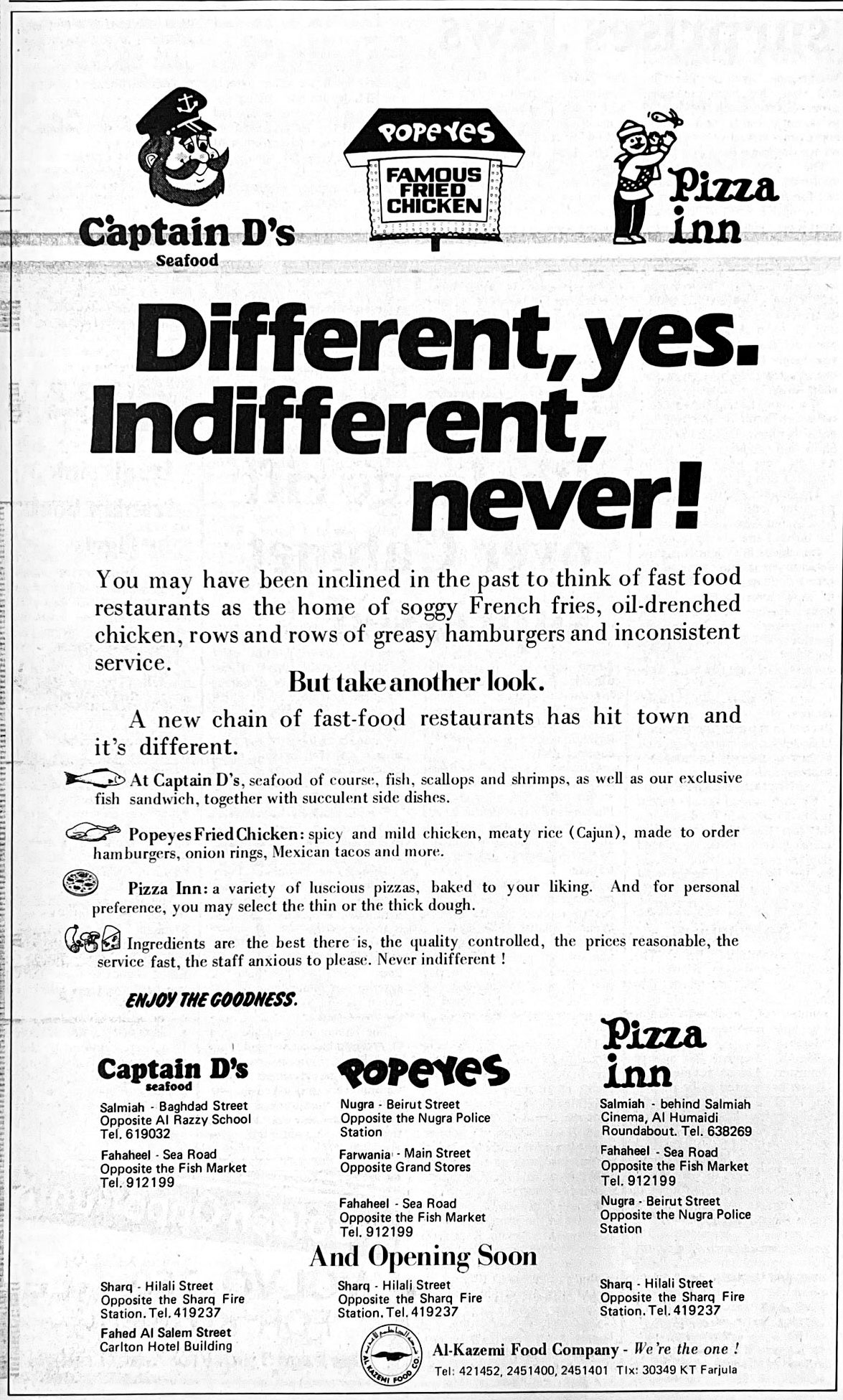 Back in the 80s there was a company called "Al-Kazemi Food Company" which had the franchise in Kuwait. I don't think the company exists anymore today since I couldn't find any trace of them online but back then they had three franchises: Captain D's, Popeyes and Pizza Inn.
Interestingly if you notice in the ad above it says that they were opening Captain D's in Carlton Hotel. Thats the hotel that now has the Korean restaurant KOREA GWAN (previously called Koryokwan).
Anyway, if anyone has any more info or photos please let me know.