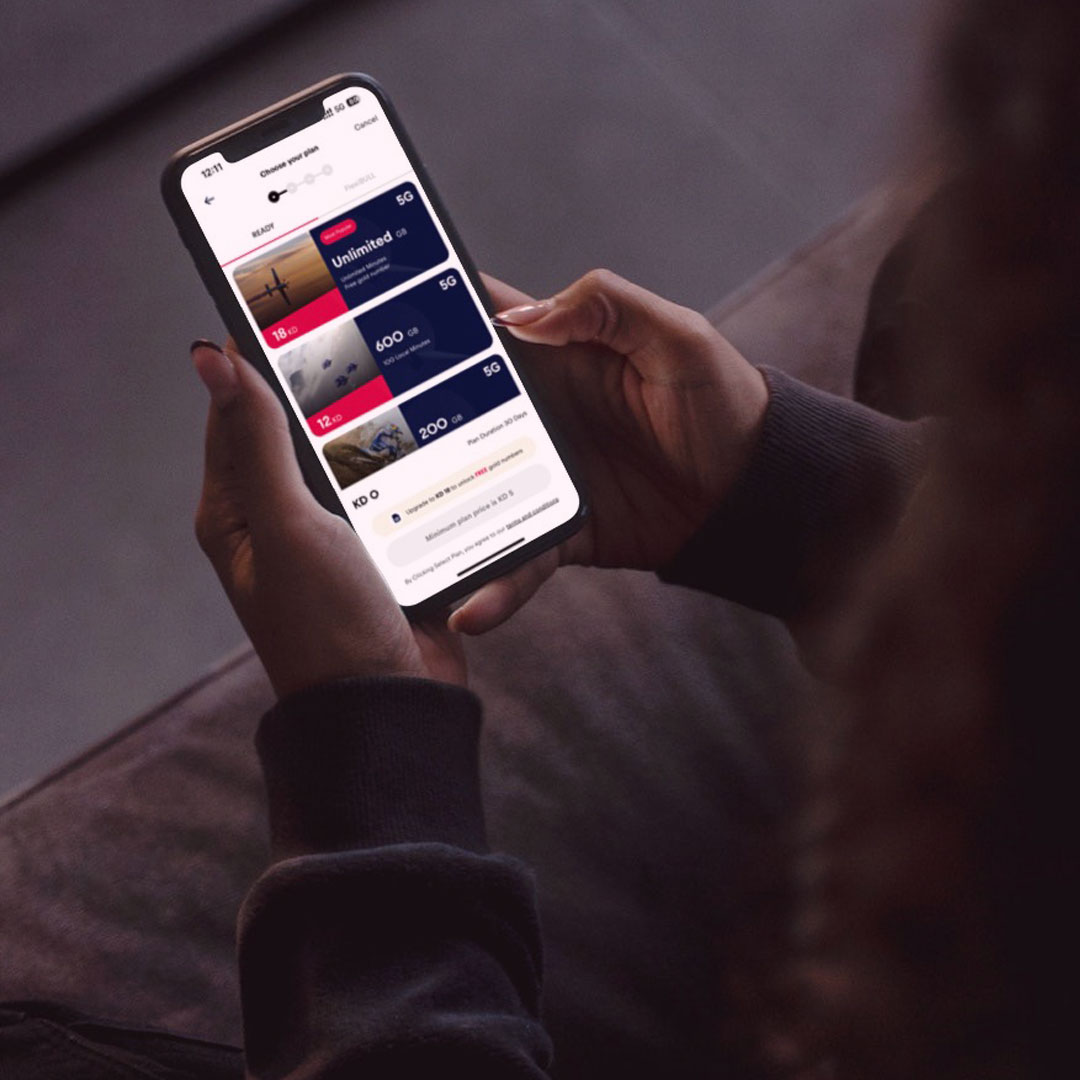 I wasn't planning to sign up for a new phone line, I was playing around with the Red Bull Mobile app checking out their prices for my post when I decided to just get a new number. Mainly because I wanted to separate my blog number from my personal one, but also because it would give me the opportunity to experience the process for my post.
Red Bull Mobile is Zain and it's not a secret since it's plastered in all their communication. It's also why their prices are pretty similar with Red Bull having a slight edge. Below are the cheapest and most expensive Red Bull Mobile ready plans:
Cheapest:
– 100GB (4G)
– 100 Local Minutes
Price is 6KD a month or 4.2KD a month if you sign up for 6 months
Most Expensive:
– Unlimited GB (5G)
– Unlimited Minutes
– Free Gold Number
Price is 18KD a month or 12.6KD a month if you sign up for 6 months
I went with the unlimited package just so I could pick a gold number that had the digits 248 in it. I don't really need an unlimited package since I have one with my personal Zain line, so I will be downgrading to the cheapest plan I can get next month.
The process of getting a number was super easy and quick. You just pick a plan in the app and then when you're ready to check out, the app uses your Mobile ID to authenticate and connect the new number to your Civil ID. You then just pay and choose if you want to install the number as an eSIM, or if you want to have a physical SIM card delivered to you. I chose eSim and a few moments later I got an email with the QR code so I could install the number.
So what are some benefits? If you renew your plan on-time you get double the benefits in the second month, and triple in the third. Your remaining GBs and minutes also rollover to the following month. You get access to special zones at local Red Bull events and access to Red Bull TV. Finally, you also get access to some interesting Red Bull rewards. For example, there is a draw coming up for a trip to Qatar to watch the Formula1 race. So F1 fans like me and sports fans in general will most likely benefit from these rewards.
And that's pretty much it. If you have any questions about the sign up process or want me to test anything out, let me know in the comments. Here is a link to their website.