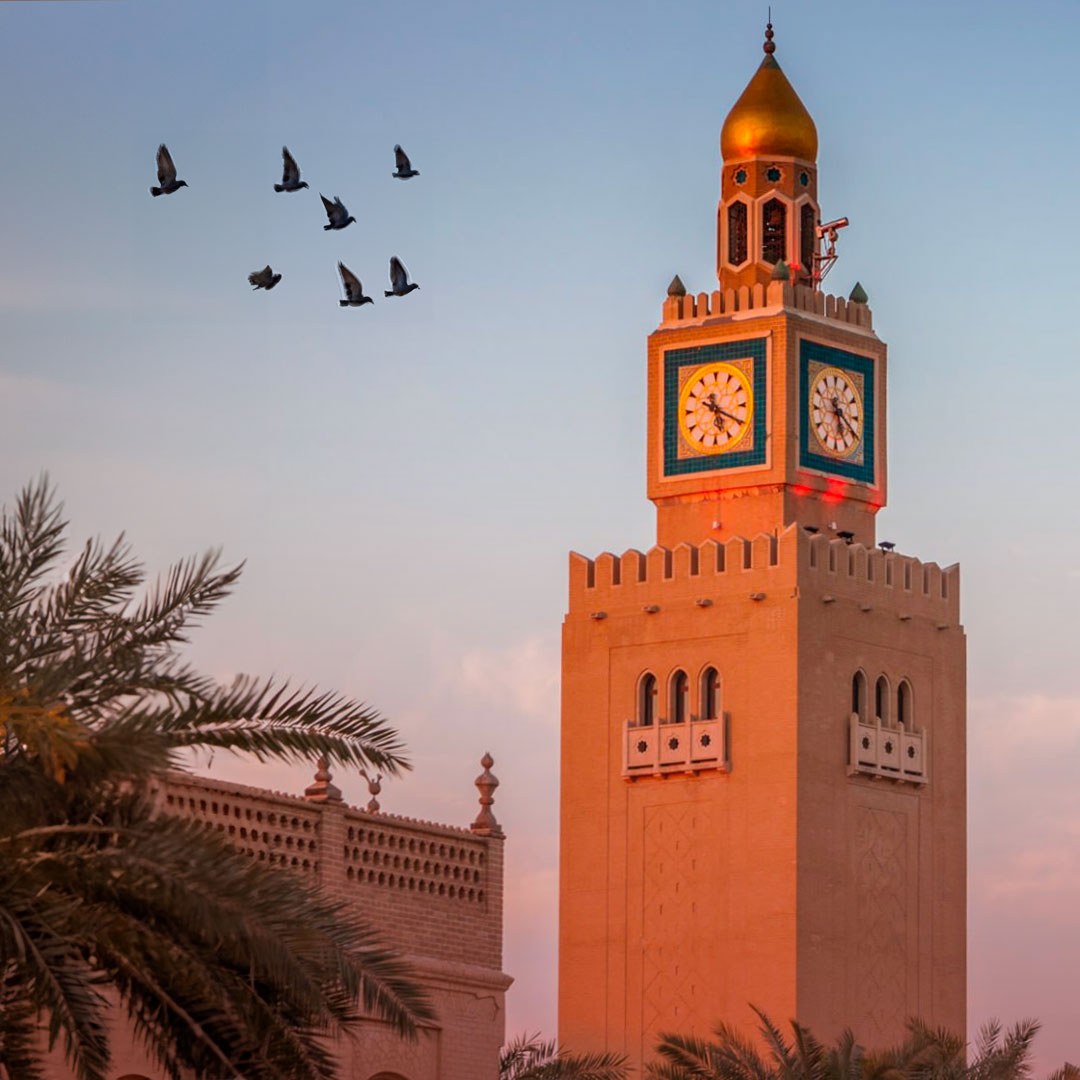 I've been driving by Seif Palace all my life and I never thought about the clock itself and I don't think many other people have either. A couple of months ago a friend of mine shared a short article from a 1962 issue of a newspaper which spoke about the clock install and it caught my interest so much so that I spent the past two months trying to dig out as much information as possible. I wanted to find pictures of the clock under construction, maybe sketches of the design or photos of the installation. But after two months of trying, I think I've hit a wall and I've decided to give up. Although I managed to find interesting information, I didn't have any new visuals to accompany the information which deflated me. Instead of throwing out all the information I've managed to gather, I figured I'd still share whatever I found, even though I didn't have any photos to accompany the research.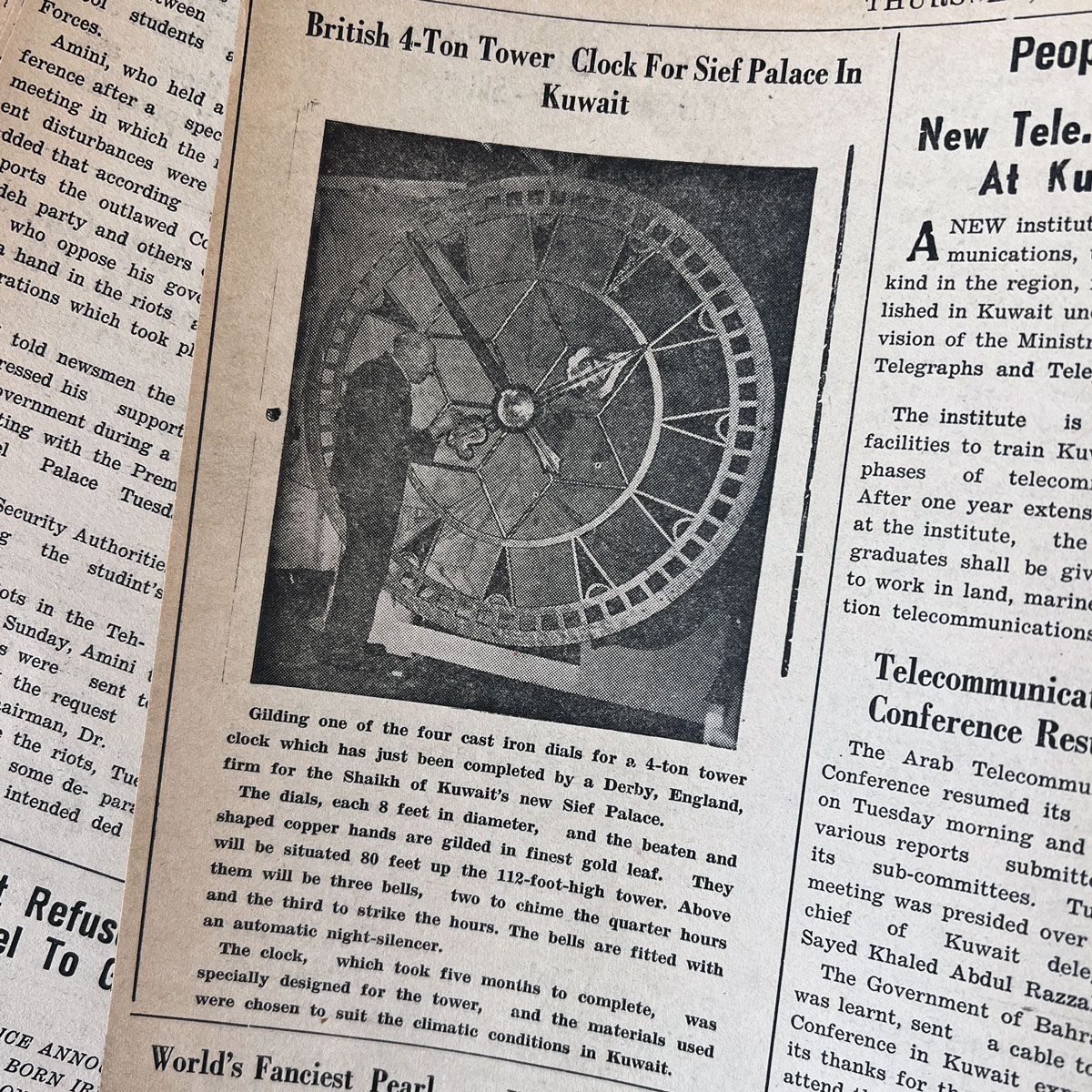 The Seif Palace clock was installed in January 1962 after taking 5 months to build. It was engineered by the UK based clockmakers Smith of Derby who have been making clocks since 1856. I got in touch with Smith of Derby to try and see if they had any photos or schematics of the clock, but they couldn't find anything in their archive, and whoever had worked on the clock had long retired. But they were able to share some interesting information with me which I'm sharing in this post.
The clock that was originally installed in 1962 was a weight driven mechanical clock, with 4 cast iron dials each 8-feet in diameter and weighing a total of 4 tons. The clock was decorated with 23 & 1/2 carat gold leafs and had internal lights for nighttime dial illumination. Originally the clock also had three bells. Two of the bells would be used to chime the quarter hours while the third bell would strike every hour. The bells were also fitted with an automatic night-silencer so not to annoy people during the night. According to Smith of Derby, the bells were most likely supplied by John Taylor Bell Foundry. The person I was in communication with told me he even had a vague memory of a colleague of his telling him that the bells were hung but never rung. I've never heard them rung nor did I know the clock was meant to ring so I imagine that story is true. I tried to verify the story and gather more information on the bells but Taylor Bells have yet to respond to my emails.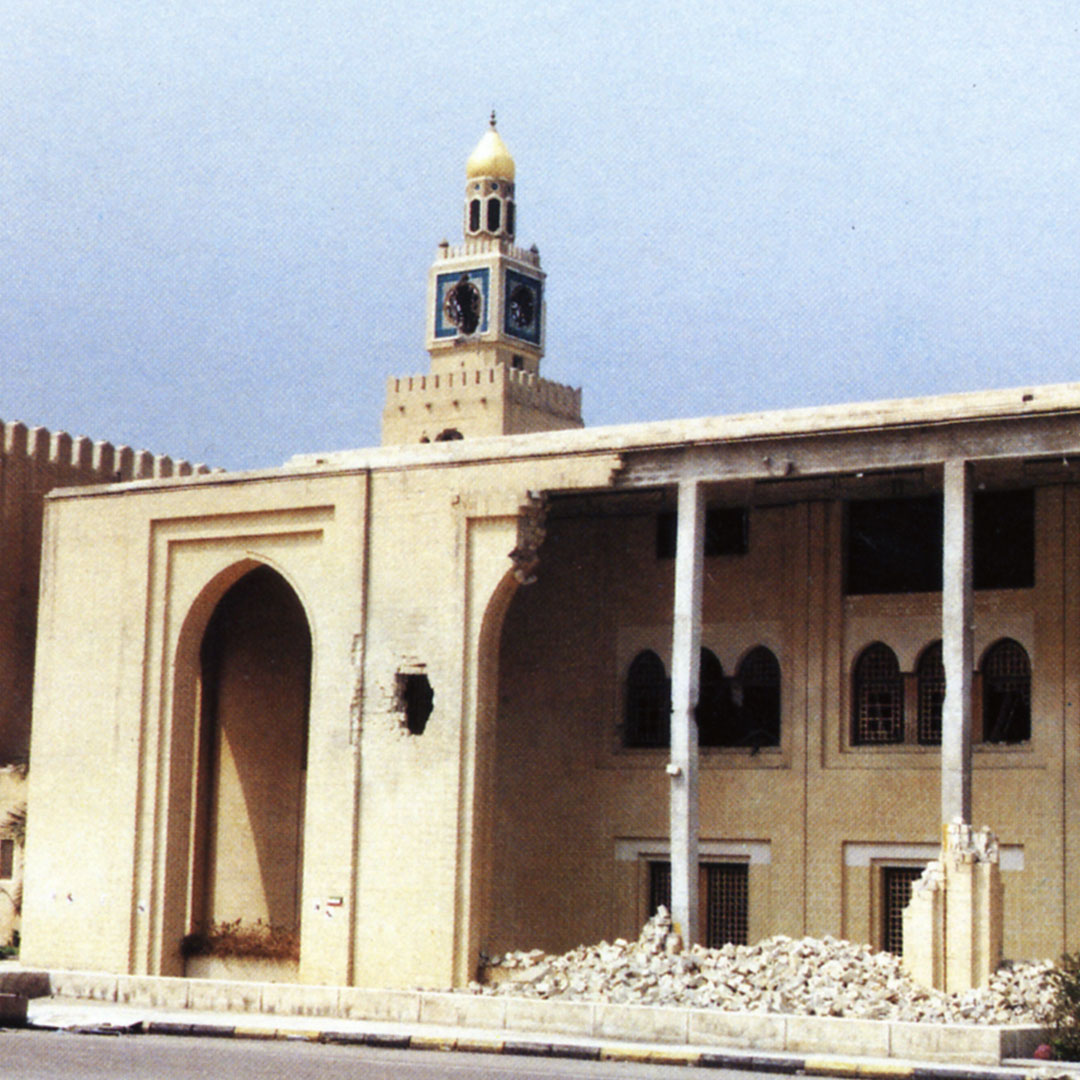 During the 1990 invasion, the mechanical clock was damaged beyond repair when a missile was put through the dial. Smith of Derby were contracted to rebuild the clock, and in 1995 it was replaced, this time with an electric movement instead of a mechanical one (T400 synchronous movement, accurate to +/- 1 second a month and controlled by an inverter charger to keep the voltage at 230v 50hz). I'm not sure if the bells are still in the clock tower, my assumption is they aren't. I tried to get access to the Seif Palace clock tower to find out but I wasn't able to.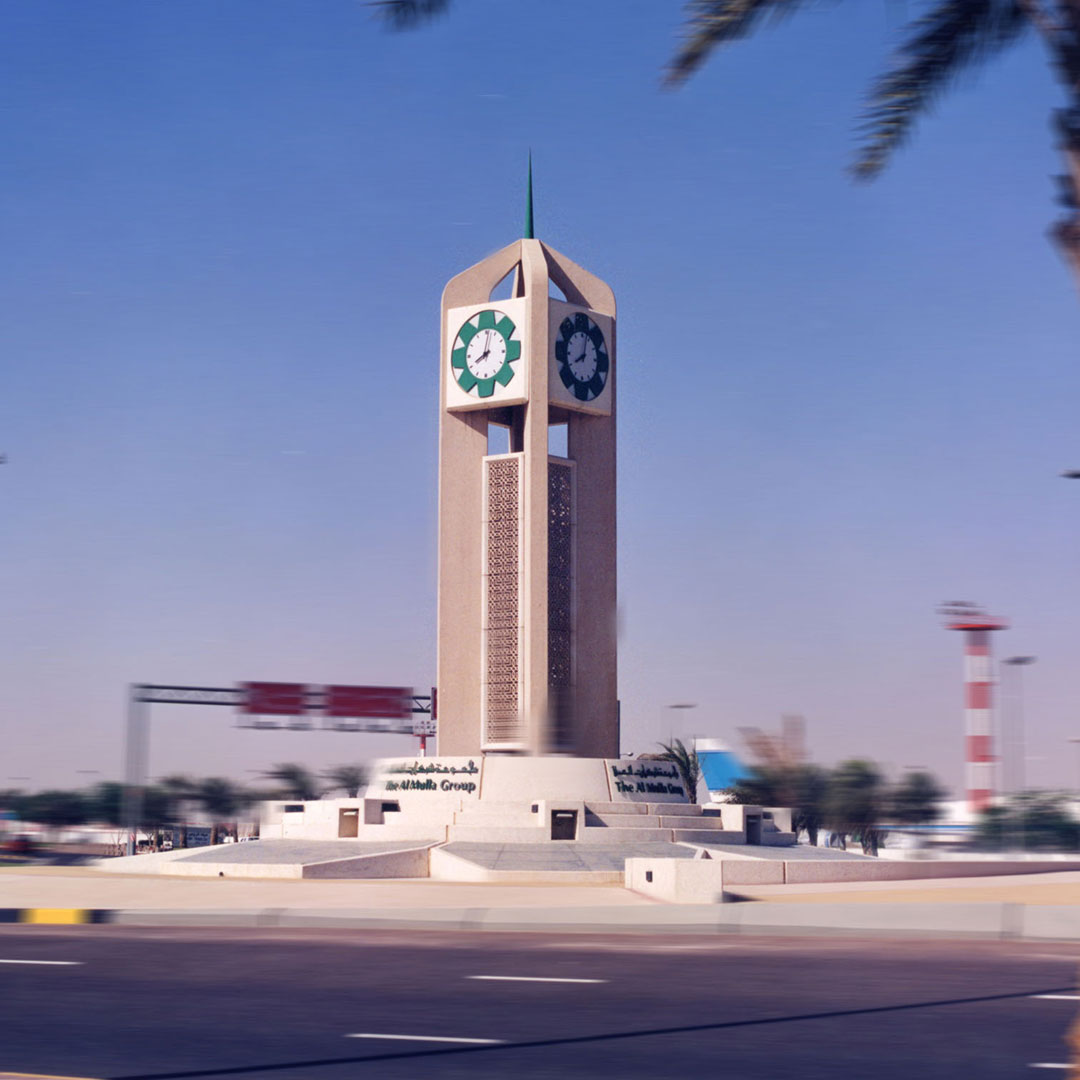 The Seif Palace clock isn't the only clock in Kuwait made by Smith of Derby. I found three other clocks in Kuwait made by them, the clock in Riggae Park, the Al Mulla Group clock outside the airport, and the beautiful clock located inside the Waldorf Astoria.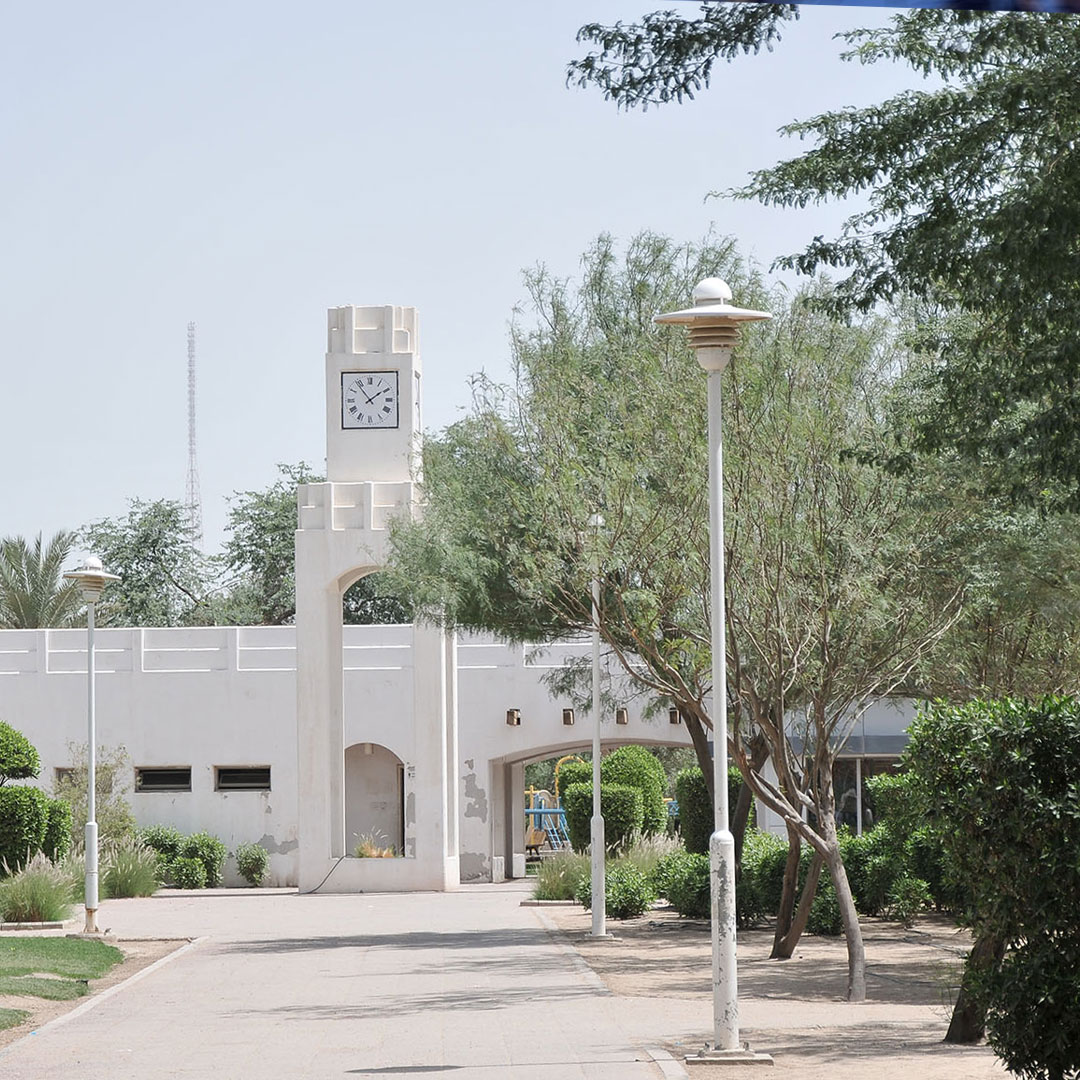 And thats everything I could dig up on the Seif Palace clock. If you can by any chance get me inside the clock tower, let me know!