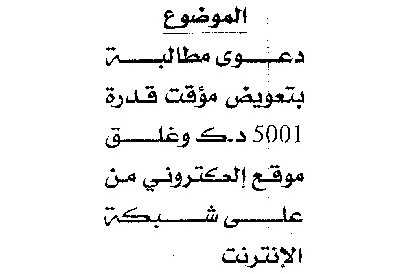 I'm really not a good writer neither am I great in speeches which is what I believe this verdict deserves. I was extremely nervous today waiting to find out the outcome as you can imagine and it was such an incredible relief to find out I won.
I'm really not sure what to say other than the fact this ruling goes to show how much freedom of speech is highly respected in Kuwait. I love living here and I love having the right to state my personal opinion on this blog. I really want to thank EVERYONE for all the support that you gave me. Seriously what you guys did was just incredible and really gave me the courage to fight this out till the end. I also want to thank my lawyer Khaled Al Shamali from The Group Law Firm for taking this case and doing an amazing job. And most importantly I want to thank the judge and the court for their ruling.
I hope no other blogger will have to go through what I did and I hope the result of this case will serve as an example that you can't stop people from stating their personal opinions.
Thanks again everyone!

PS: If you have no idea what lawsuit I am talking about click [Here]